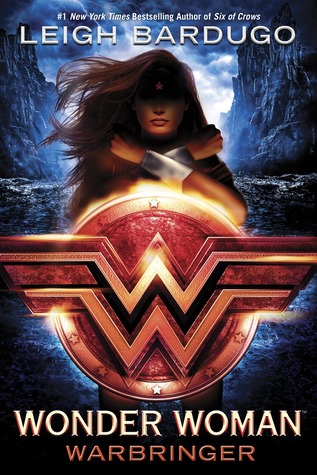 Wonder Woman: Warbringer (DC Icons, #1)
by
Leigh Bardugo
Pages:
368
Published on
August 29th 2017
by
Random House Books for Young Readers
Genres:
Action & Adventure
,
Fantasy
,
Friendship
,
Young Adult
Format:
ARC
Source:
Amazon Vine
Amazon
|
B&N
|
Goodreads
Also by this author:
Shadow and Bone
,
Siege and Storm
,
Ruin & Rising
,
Shadow and Bone
,
Siege and Storm
She will become one of the world's greatest heroes: WONDER WOMAN. But first she is Diana, Princess of the Amazons. And her fight is just beginning. . . .

Diana longs to prove herself to her legendary warrior sisters. But when the opportunity finally comes, she throws away her chance at glory and breaks Amazon law—risking exile—to save a mere mortal. Even worse, Alia Keralis is no ordinary girl and with this single brave act, Diana may have doomed the world.

Alia just wanted to escape her overprotective brother with a semester at sea. She doesn't know she is being hunted. When a bomb detonates aboard her ship, Alia is rescued by a mysterious girl of extraordinary strength and forced to confront a horrible truth: Alia is a Warbringer—a direct descendant of the infamous Helen of Troy, fated to bring about an age of bloodshed and misery.

Together, Diana and Alia will face an army of enemies—mortal and divine—determined to either destroy or possess the Warbringer. If they have any hope of saving both their worlds, they will have to stand side by side against the tide of war.

I'm a huge fan of Leigh Bardugo's novels. She's expertly crafted a world I would love to explore in her Grisha trilogy and her Six of Crows duology. With the announcement of WONDER WOMAN: WARBRINGER, I was ready to see what this new foray offered. I'm happy to say that Warbringer is a blast from page one. It's an action-packed origin story, but it's also a well-crafted look at a friendship.
We meet Diana as a teenager, living on the secluded island of Themyscira with her mother, Hippolyta, queen of the legendary Amazons. It's a tight knit sisterhood, but there is conflict. Growing up surrounded by women of various backgrounds and cultures is not easy for Diana though; she's seen as different because of her origins. This unease adds to Diana's need to prove herself. Bardugo really captured, not only Diana's adolescence, but her spirit.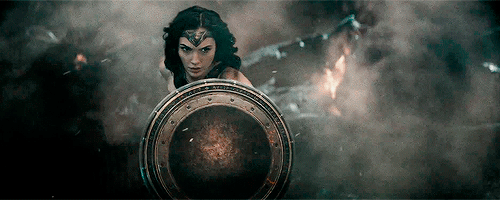 As with her previous novels, Bardugo's world building is phenomenal. She paints a portrait of Themyscira that breathes with life. From the glittering beaches to the grassy valleys, I was there. When we travel to modern day New York and Greece, it's described with enough detail to feel like a tour of the city.
The action sequences are fun. There were times when I was literally on the edge of my seat while reading as Diana punched, kicked, and disarmed her way through attackers. This girl knows how to hold her own, even when the odds look stacked against her.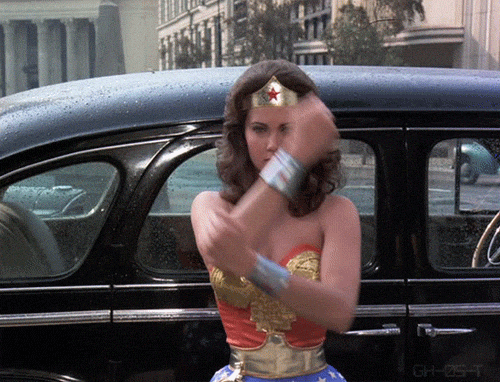 But at the center of the book is the friendship that grows between Diana and Alia. Both girls find similar upbringings and their desire to prove themselves to others brings them together, but they also realize that even with their strengths, they can also have vulnerabilities (which can be strengths as well). And of course, there is banter and sarcasm between the friends that makes me smile. Bardugo has a strong grasp on her characters; their close-knit friendships are sources of power themselves. We need more books with friendships like this, please!
I feel like the book does lose but regains its momentum near the end. There are some twists that, while unexpected, had me saying "What?" in confusion instead of the shock that I think these twists were going for. However, I wonder if these were done to make a point about one of the things that Amazons believe.
Bardugo has set the stage for more of Diana's teenaged years, and I hope there are more books planned. I'm definitely ready for more Wonder Woman!