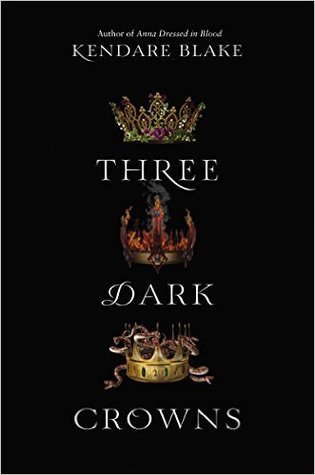 Three Dark Crowns
by
Kendare Blake
Pages:
416
Published on
September 20th 2016
by
HarperTeen
Genres:
Fantasy
,
Young Adult
Source:
Publisher
Amazon
|
B&N
|
Goodreads
Also by this author:
Anna Dressed in Blood
,
Anna Dressed in Blood
Fans of acclaimed author Kendare Blake's Anna Dressed in Blood will devour her latest novel, a dark and inventive fantasy about three sisters who must fight to the death to become queen.
In every generation on the island of Fennbirn, a set of triplets is born: three queens, all equal heirs to the crown and each possessor of a coveted magic. Mirabella is a fierce elemental, able to spark hungry flames or vicious storms at the snap of her fingers. Katharine is a poisoner, one who can ingest the deadliest poisons without so much as a stomachache. Arsinoe, a naturalist, is said to have the ability to bloom the reddest rose and control the fiercest of lions.
But becoming the Queen Crowned isn't solely a matter of royal birth. Each sister has to fight for it. And it's not just a game of win or lose...it's life or death. The night the sisters turn sixteen, the battle begins.
The last queen standing gets the crown.
On the isle of Fennbirn, the struggle between the three triplet queens and their loyalists is strong. A poisoner queen has reigned for many years now, and the poisoners hope Katharine, their current ruler, will keep the line going. But she's prone to illnesses, so her strength is questioned. The same goes for Arsinoe, her naturalist sister, who is supposed to be able to control animals and plants and have a powerful animal familiar at her side, but hasn't shown any sign of of this talent. There's Mirabella, an elemental, who can harness the winds and command storms. Their sibling rivalry is more than that: they must prove their powers and, eventually, fight until there is one left to rule the island.
Kendare Blake is a true talent when it comes to dark fantasy. Her prose is eerily beautiful and atmospheric. The world building was well thought out. Fennbirn is steeped with gloomy forests and crashing oceans, divided cultures and practices. And the food! Each sect of magic is given loving detail. We get to see the poisoner's realm with its dark, sparkling grandeur; the elemental world with its airy, almost Greco decor; the naturalist village is rich with the salty ocean air and vast forests.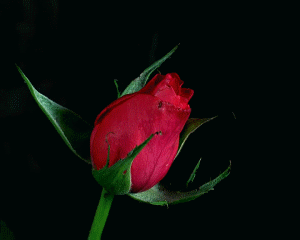 The stakes are slowly raised as the story moves toward their face off. I felt the tension and the intrigue. There's so much happening behind the scenes; loyalists on each side prove just how far they would go to make sure their queen makes it to the throne.
Of the three sisters, I liked Arsinoe the most. I feel like her chapters were more intimate, so I got to know her more. Her world is the one I would love to live in. But Mirabella also has a place in my heart for her fragile yet unrequited love for her sisters. This does not mean I don't underestimate Katharine–she starts off as a delicate flower, but she proves she's hiding some very dangerous thorns.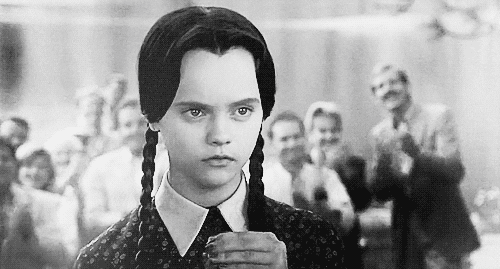 The book does leave me with some questions throughout. There's a subplot in Arsinoe's story involving a spell cast over her best friend Jules and a boy named Joseph, whom Jules has always loved. For some strange reason, a love triangle forms. I have my ideas as to why this happens, but the not knowing is killing me. Also, there's a reveal at the end that might not be all surprising, but it does leave you impatiently waiting for the second book. Or maybe that's just me. 🙂
Having read Kendare's Anna Dressed in Blood duology and the first book in her Goddess War series, this is her richest world yet. The stakes are high and there's a crown to win.
**Thank you to Epic Reads for the ARC, provided at Yallwest**