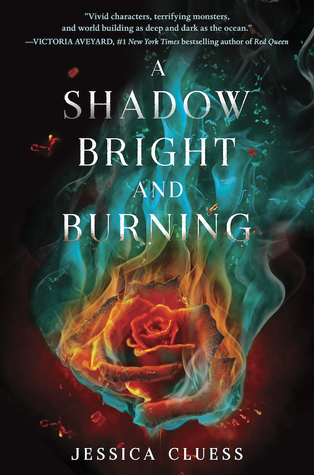 A Shadow Bright and Burning (Kingdom on Fire, #1)
by
Jessica Cluess
Pages:
416
Published on
September 20th 2016
by
Random House BFYR
Amazon
|
B&N
|
Goodreads
Also by this author:
A Poison Dark and Drowning (Kingdom on Fire, #2)
,
House of Dragons (House of Dragons, #1)
I am Henrietta Howel. The first female sorcerer. The prophesied one. Or am I?

Henrietta Howel can burst into flames. When she is brought to London to train with Her Majesty's sorcerers, she meets her fellow sorcerer trainees, young men eager to test her powers and her heart. One will challenge her. One will fight for her. One will betray her. As Henrietta discovers the secrets hiding behind the glamour of sorcerer life, she begins to doubt that she's the true prophesied one. With battle looming, how much will she risk to save the city--and the one she loves?
I don't usually use the term "guilty pleasure" when it comes to books. If you like a book, you should never feel guilty about it. But occasionally I have to use it when it comes to something I've read. Everyone, this is one of my guilty pleasure books.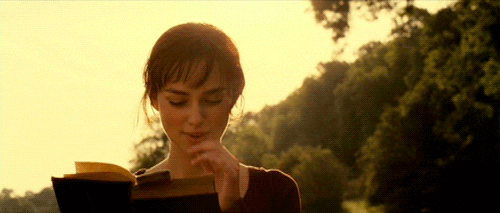 A Shadow Bright and Burning tackles the "chosen one" trope in a reimagined Victorian England. While the book features a historical setting and even several appearances from Queen Victoria herself, there are fantasy elements, including magic and the constant threat of entities called the Ancients. These beings wreak havoc throughout Europe and it's up to the sorcerers to stop them.
Our narrator is Henrietta Howell. At first, I was worried for her because she does a lot of cringing in the first two chapters: over people discovering her ability to burst into flames, her need to protect her friend Rook. When she's taken to a sorcerer's school to learn magic after said magical ability is revealed, her voice strengthens and she proves she's stronger than even she thought she was. Her character development is key. It becomes a fun romp as Henrietta learns how to use her powers. There are elemental magics and staves (which are like staffs) that, like the wands in Harry Potter, bond to the user. I enjoyed seeing her get her stave until she names it…Porridge.
Then there are the boys. Since she's the only female sorcerer in ages, Henrietta trains with several young men. Readers who are weary of love geometry of any sort might be weary of this subplot (I am), but the primary boys that Henrietta befriends are wonderfully different, each offering Henrietta, not romance, but friendship. Of course, that hasn't stopped me from wanting her to get together with the brooding, troubled boy.
The writing could have been stronger. Moments which should have been tense or scary weren't. Some of the training scenes should have been described more; their pacing is along the lines of, "I did this and it happened." Which brings me to another point: things happen easily for Henrietta. However, the reveal that she is, in fact, not the Chosen One, is fantastic. But this novel is so fun that I requested the ARC of its sequel; word is that the second book steps up the stakes, which is thrilling.
If you're in the mood for a fantasy with a dash of history and some snappy dialogue, A Shadow Bright and Burning is a great pick.