The Secret of a Heart Note
by
Stacey Lee
Pages:
384
Published on
December 27th 2016
by
Katherine Tegen Books
Genres:
Young Adult
,
Contemporary
,
Magical Realism
Format:
ARC
Amazon
|
B&N
|
Goodreads
An evocative novel about a teen aroma expert who uses her extrasensitive sense of smell to mix perfumes that help others fall in love while protecting her own heart at all costs
Sometimes love is right under your nose. As one of only two aromateurs left on the planet, sixteen-year-old Mimosa knows what her future holds: a lifetime of weeding, mixing love elixirs, and matchmaking—all while remaining incurably alone. For Mim, the rules are clear: falling in love would render her nose useless, taking away her one great talent. Still, Mimosa doesn't want to spend her life elbow-deep in soil and begonias. She dreams of a normal high school experience with friends, sports practices, debate club, and even a boyfriend. But when she accidentally gives an elixir to the wrong woman and has to rely on the lovesick woman's son, the school soccer star, to help fix the situation, Mim quickly begins to realize that falling in love isn't always a choice you can make.
At once hopeful, funny, and romantic, Stacey Lee's The Secret of a Heart Note is a richly evocative coming-of-age story that gives a fresh perspective on falling in love and finding one's place in the world.

Happy New Year, everyone! 2016 had so many sad points, but I am hopeful for 2017.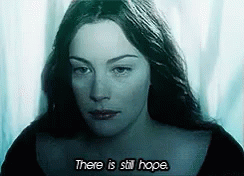 And what better way to start off a new year than with a cute, whimsical story like The Secret of a Heart Note?
Author Stacey Lee draws upon her personal experience as a synesthete  (she can smell musical notes) for the novel.  Our narrator, Mimosa, and her mother are aromateurs, able to smell emotions and blend plants and flowers together to make elixirs. The people of Santa Guadalupe request their elixirs, but don't exactly appreciate the women themselves. They're the last two aromateurs, and if they were to ever fall in love, their gifts would fade. It's a lonely life, especially for a young person like Mim. So what happens when Mim finds herself drawn to a classmate who doesn't mind her gifts?
Mim is a compelling main character. Through her, I experienced the complexities of scent, and I'm envious of her family garden. I felt her dilemma with wanting to keep up her family's work and following her heart. She has conflicts with her mother, a loving woman who's also a traditionalist aromateur. It may not always be easy for them, but their obvious love for each other sang from the pages. Novels that feature strong family bonds will never get old with me.
Added to Mim's life is her growing attraction to Court, her classmate. I really liked him. He's rich, and handsome, an athlete, but he's nice. He doesn't make Mim feel like an outcast. The two of them together are adorable; the complemented and challenged each other.
There were a few things I had problems with. There's a Mean Girl subplot with Court's ex, Vicky, that wasn't necessary. Girl hate and name calling took away some of my enjoyment of the book. Also, Mim's only friend, Kali, had a very worthwhile story as well but wasn't given much to do.
Still, The Secret of a Heart Note is unlike any YA novel out there. It feels like a love letter to our sense of smell, but also to family and friends. Like its narrator, as you read it, you can feel the book's own scent notes: heady, sweet, and completely captivating.