Poison's Kiss (Poison's Kiss #1)
by
Breeana Shields
Pages:
304
Published on
January 10th 2017
by
Random House Books for Young Readers
Genres:
Fantasy
,
Young Adult
Format:
Hardcover
Source:
Library
Amazon
|
B&N
|
Goodreads
A teenage assassin kills with a single kiss until she is ordered to kill the one boy she loves. This commercial YA fantasy is romantic and addictive—like a poison kiss—and will thrill fans of Sarah J. Maas and Victoria Aveyard.
Marinda has kissed dozens of boys. They all die afterward. It's a miserable life, but being a visha kanya—a poison maiden—is what she was created to do. Marinda serves the Raja by dispatching his enemies with only her lips as a weapon.
Until now, the men she was ordered to kiss have been strangers, enemies of the kingdom. Then she receives orders to kiss Deven, a boy she knows too well to be convinced he needs to die. She begins to question who she's really working for. And that is a thread that, once pulled, will unravel more than she can afford to lose.
This rich, surprising, and accessible debut is based in Indian folklore and delivers a story that will keep readers on the edge of their seats.
I was so excited for Poison's Kiss. Any book that presents a myth or story I'm not familiar with is going to be a priority for me. Here, we have the fabled vishakanyas (poison girls) of India.
On paper, this is awesome. Bring on secrets and danger and the forbidden romance! Well, color me Sad, because I didn't find any of this throughout my reading. The entire book has a thin premise. So much of Poison's Kiss feels rushed and undeveloped, and some things feel like they were tacked on for awe value rather than for the benefit of the protagonist. Even with dangers, there are no real stakes.
As a vishakanya, I expected Marinda to be an unreliable narrator. She has killed people. Her training as a poison girl while she looks after her little brother should have made her complex. When she falls in love with Deven, I thought she would start questioning herself. In truth, Marinda is hesitant to kill and is very naive. There's not knowing something, and then there's taking everything at face value. Marinda does the latter constantly. She also works with another girl: this other girl seduces the men, and Marinda steps in for the final kiss. This had the makings of a friendship. We don't get that either. Instead, we get veiled girl hate and petty jealousy.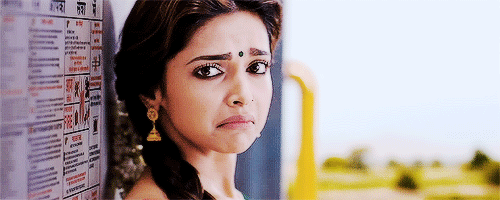 The strongest point of the book is Marinda and Mani's love for each other. He's sickly, and they only have each other for survival. But it's not as fleshed out as it needed to be. There is some back story as to how Mani became sick, but serious disbelief is needed. This is where the majority of Marinda's naiveté shows itself. View Spoiler »Fruit as a cure-all? « Hide Spoiler
When writing a fantasy, you need to be immersed in the setting. The world of Poison's Kiss scantly mentions the beliefs and customs of Sundari. I constantly wanted more of this world. Instead, This is one of those instances where the book should have been longer.
I wasn't buying into the potential forbidden romance. There is no chemistry between Marinda and Deven. She falls for him quickly because he's handsome and kind to her and Mani. He has secrets as well, but aside from this, I can't tell you anything else about him.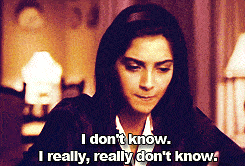 I could see the seeds of something truly compelling in Poison's Kiss; unfortunately, it never grew and developed.