More Than We Can Tell (Letters to the Lost, #2)
by
Brigid Kemmerer
Pages:
416
Published on
March 6, 2018
by
Bloomsbury Children's
Genres:
Contemporary
,
Family
,
Romance
,
Young Adult
Format:
Hardcover
Source:
Purchased
Goodreads
Also by this author:
Letters to the Lost
,
A Curse So Dark and Lonely (A Curse So Dark and Lonely, #1)
,
A Heart So Fierce and Broken (Cursebreakers, #2)
*While this book exists in the same universe as Letters to the Lost, it is a standalone title.*

Rev Fletcher is battling the demons of his past. But with loving adoptive parents by his side, he's managed to keep them at bay...until he gets a letter from his abusive father and the trauma of his childhood comes hurtling back.

Emma Blue spends her time perfecting the computer game she built from scratch, rather than facing her parents' crumbling marriage. She can solve any problem with the right code, but when an online troll's harassment escalates, she's truly afraid.

When Rev and Emma meet, they both long to lift the burden of their secrets and bond instantly over their shared turmoil. But when their situations turn dangerous, their trust in each other will be tested in ways they never expected. This must-read story will once again have readers falling for Brigid Kemmerer's emotional storytelling.

Last year, I read a book called Letters to the Lost. In that novel, there was a boy who always wore a hoodie (for reasons that are later explained). Throughout, he was the calm voice of reason when his friend needed it. This boy stayed with me after I closed the book and refused to let go of my heart. When I heard that he was getting his own book, I was, well, quite happy.
And oh my god, you guys. THIS BOOK. I'm glad I waited to read this when I did. After the grief I have been navigating, MORE THAN WE CAN TELL was the cathartic experience I needed.

Rev's story is sensitively told. We learn why he wears hoodies even in the middle of summer, why he obsessively trains in martial arts. However, he is more than his past. He is kind and patient. He likes stories and philosophy and animals. His faith is important to his well being. He's fiercely loyal to his loved ones.
Adopted at a young age by Geoff and Kristin, his parents are beautiful people who are always there for their son. They love him unconditionally, accept him for who he is, and support him through the toughest times. They are some of the best parents in a YA novel. Also at Rev's side is Declan (from Letters). While I had my issues with him in the past, he has grown and become Rev's voice of reason. Their friendship is honest and funny, and their understanding of each other is so awesome.
This is also Emma's story. She's a gamer who's created her own game but is being harassed by someone online. Her parents' marriage is unraveling, and she's constantly lashing out at everyone. At first, I wasn't sure about her, but as the book moves on, I understand where she's coming from. She's hurting; sometimes people who hurt try to drive others away.
Their romance takes time to evolve; their chemistry ranges from cute to swoony. I wanted to throw confetti. I wanted to dance. These two together are PERFECT. Color me joyous for Rev and Emma. They had me flipping through the pages and inhaling the book in a day and half. Their first kiss had me internally screaming (I was reading this during a lull at work). Now I can scream with glee.
I did have some questions that, for all my unabashed happiness for this book, prevented me from full on loving it. I feel like the subplot for Emma's online harasser wasn't fully resolved. It's eluded to near the end, but it's overshadowed by another subplot involving Emma. This came out of nowhere and left me confused. It felt like an unnecessary attempt for more drama. I could have gone without that.
But this is the happily ever after Rev deserves. If Brigid Kemmerer decides she needs to write more books with these characters, yours truly will buy all of them and scream with joy each time.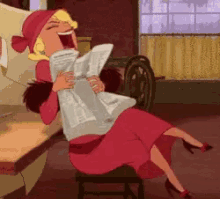 See also : Bee reviews More Than We Can Tell