A Line in the Dark
by
Malinda Lo
Pages:
288
Published on
October 17th 2017
by
Dutton Books for Young Readers
Genres:
LGBT
,
Thriller
,
Young Adult
Format:
ARC
Source:
Amazon Vine
Goodreads
The line between best friend and something more is a line always crossed in the dark.

Jess Wong is Angie Redmond's best friend. And that's the most important thing, even if Angie can't see how Jess truly feels. Being the girl no one quite notices is OK with Jess anyway. While nobody notices her, she's free to watch everyone else. But when Angie begins to fall for Margot Adams, a girl from the nearby boarding school, Jess can see it coming a mile away. Suddenly her powers of observation are more curse than gift.

As Angie drags Jess further into Margot's circle, Jess discovers more than her friend's growing crush. Secrets and cruelty lie just beneath the carefree surface of this world of wealth and privilege, and when they come out, Jess knows Angie won't be able to handle the consequences.

When the inevitable darkness finally descends, Angie will need her best friend.

"It doesn't even matter that she probably doesn't understand how much she means to me. It's purer this way. She can take whatever she wants from me, whenever she wants it, because I'm her best friend."

A Line in the Dark is a story of love, loyalty, and murder.
A Line in the Dark had me saying "Hmm" a lot. The writing is addictive, the narration is unreliable, and some parts had me uncomfortable yet enthralled, but there are some things plot wise that, for some reason, did not stack up well.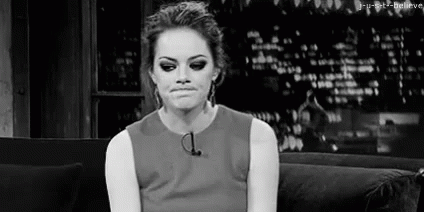 Several things made my reading experience great. This book has a Chinese American narrator! I'm part Chinese and always on the lookout for Asian main characters anywhere in fiction, so this made my reading experience. The thriller element, combined with the f/f romantic conflict, and this book had my undivided attention.
Jess and Angie's friendship has a creepy dynamic. She's got unrequited feelings for Angie and is obsessed with her. If Angie asked Jess to jump, Jess would ask, "Where and when and how high?" The way Jess describes Angie's actions in specific, analyzing detail skyrockets the creep level. There's something about obsession stories that I like yet find disturbing, and the way theirs plays out had me on the edge of my seat. 
But when another girl arrives in Angie's life, things get bad for everyone. Margot's not a good person, but Angie is drawn to her. Jess is devastated, but her jealousy is stronger. While Jess's jealousy itself would have been a driving factor to keep me reading, the narrative is also interspersed with Jess's passion for drawing comics, Jess's family conflicts, and a murder. These parts, while fleshing out Jess's character, were distracting. They took away some of the thriller element and make the book more of a drama. I think the conflict with Jess, Angie, and Margot was all the plot required.
The book also does the weird choice to go from Jess's first person narration to third person halfway through. No real reason is given, and this also takes away more of what could have been an emotional jolt. This choice had me saying "Hmm" the most. It doesn't add to the narrative, only adds more questions.
I have to praise that ending though–never have I doubted myself as a reader more after I finished this book. I thought I had it all figured out and the book basically laughed in my face. I still don't know if I should believe it or not.
While compulsively readable with diverse representation, I wanted more from A Line in the Dark.