The Inexplicable Logic of My Life
by
Benjamin Alire Saenz
Pages:
452
Published on
March 7th 2017
by
Clarion Books
Genres:
Young Adult
,
Contemporary
,
LGBT
Format:
Hardcover
Source:
Purchased
Amazon
|
B&N
|
Goodreads
Also by this author:
Aristotle and Dante Discover the Secrets of the Universe
The first day of senior year:
Everything is about to change. Until this moment, Sal has always been certain of his place with his adoptive gay father and their loving Mexican-American family. But now his own history unexpectedly haunts him, and life-altering events force him and his best friend, Samantha, to confront issues of faith, loss, and grief.
Suddenly Sal is throwing punches, questioning everything, and discovering that he no longer knows who he really is—but if Sal's not who he thought he was, who is he?
I joined the Benjamin Alire Saenz fan club earlier this year after hearing the audiobook for his most well known work, Aristotle and Dante Discover the Secrets of the Universe. After the joy, laughs, tears, and Lin-Manuel Miranda's stellar narration with that one, I was so excited to see what The Inexplicable Logic of My Life offered. Like Aristotle and Dante, this new book is about family and love, and finding yourself.
Sal is a high school senior, raised by Vicente, his adoptive father and a bright, jubilant extended family. The family dynamic, especially the father-son bond, is endearing.  Sal and Vicente were so open with their love for the other; they're not afraid to say "I love you" or seriously talk to one another. Their love for each other shines in every word of this book. So many times they had me grinning and laughing as they bicker about little things, and even more so when they settle down for quiet moments. Give me more books with positive family dynamics like this!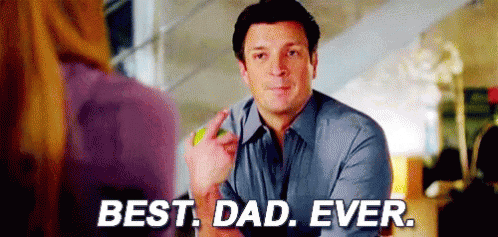 This is a character-driven narrative. Sal and his father each have time to grow. Sal's friends, Sam and Fito, are also well-developed as their lives entwine through different circumstances. Sam's and Sal's friendship is especially endearing: never is there any indication of romance happening between them; they're simply friends. Platonic friendship between a boy and a girl is another thing I want to see more of in books.
Since the characters are our primary driving force, each character has their own story arc. Someone from Vicente's past comes back and shakes things up. Sal's beloved grandmother plays a pivotal part of Sal's life as well. This storyline brought tears to my eyes each time. Anything with loving grandparents pulls my heartstrings, because my maternal grandparents, especially my grandma, have such a huge impact on my life. At the heart of it all, the core plot is Sal coming to terms with his birth parents. It's sad yet hopeful when the answers he didn't know he wanted come to light.
As much as I loved the writing, there were major times when it becomes distracting. Some of Sal's narrative phrasing is jarring and took me out of the book constantly. I'd have to put the book down and get my bearings. We get sentences like this:
"I knew what she was up to. Shoes. Sam could never decide on the shoes. And since it was the first day of school, it really mattered. Sam. Sam and her shoes." –page 4
"But Sam, she was actually brilliant–frickin' brilliant. And she was pretty, too, Really pretty. Well, more than pretty." –page 72
This put a damper on my enjoyment–and even my investment–in the whole book. Even with this one rain cloud hanging over the The Inexplicable Logic of My Life, it's a very worthwhile read for its look at family and friends.
Who are some of your favorite fictional families or parents? What are some of your favorite "found family" stories?
Save