Highly Illogical Behavior
by
John Corey Whaley
Pages:
256
Published on
May 10th 2016
by
Dial Books
Genres:
Contemporary
,
Young Adult
Amazon
|
B&N
|
Goodreads
Also by this author:
Highly Illogical Behavior
,
Highly Illogical Behaviour
Sixteen-year-old Solomon is agoraphobic. He hasn't left the house in three years, which is fine by him.
Ambitious Lisa desperately wants to get into the second-best psychology program for college (she's being realistic). But how can she prove she deserves a spot there?
Solomon is the answer.
Determined to "fix" Sol, Lisa thrusts herself into his life, introducing him to her charming boyfriend Clark and confiding her fears in him. Soon, all three teens are far closer than they thought they'd be, and when their facades fall down, their friendships threaten to collapse, as well.

I received a copy of this novel from the Amazon Vine program in exchange for an honest review.
I enjoyed John Corey Whaley's debut, WHERE THINGS COME BACK, and much like with that book, HIGHLY ILLOGICAL BEHAVIOR manages to capture a huge idea within a small setting. This is a book that tackles mental health issues, but it's also about friendship, love, and nerdiness. For all of this, this book has a very special place in my heart.
Solomon Reed is a teenager with a love for board games and Star Trek. He also happens to be agoraphobic and hasn't left his house in years. Lisa Praytor is an ambitious high schooler who is hoping to land a scholarship to college by befriending Solomon and "curing" him. This is cause for concern, because it's as bad as it sounds. This girl is using this boy and covers it up by saying she's doing it to help him.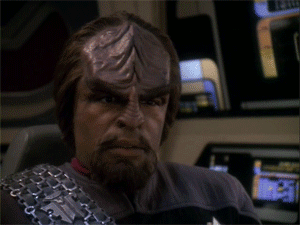 I was pretty angry about this even though it's on the book blurb, and from other reviews I have seen, the Lisa hate is strong. I don't hate her, but what she is doing was very unethical. What I was impressed with though is how, once Lisa and Solomon meet, their friendship bloomed. It was very simply, yet organic and genuine. When Lisa brings her boyfriend Clark to meet Solomon, this trio of friends sing off the page. Clark and Solomon's friendship is especially sweet and cute.
Solomon is a complex character. I love that he's more than his agoraphobia. He's bookish, funny, and kind. His passion for Star Trek: The Next Generation is so infectious; I happen to like TNG as well, so seeing the references were a plus. And his characterization unfolds even more as the novel progresses. The bonds he has with his parents and grandma are my favorite. What a wonderful, positive support system! I adore his grandma–she's effervescent in her love for her family. I smiled every time she appeared. And his parents had such unique personalities and mannerisms that had me. I love this family.
I had some fears about how the agoraphobia would be handled, and I was happy to see that it wasn't as I had expected. I think the ending is a little neat and tidy, but there is definitely room for speculation on what happens after. The bigger scope of things still has to be explored, and could have been explored. I really wanted more answers to the questions that kept cropping up, but I enjoyed this book so much that I was okay with not being at peace.