If I Was Your Girl
by
Meredith Russo
Pages:
288
Published on
May 3rd 2016
by
Flatiron Books
Genres:
LGBT
,
Self-Esteem & Self-Reliance
,
Young Adult
Format:
ARC
Source:
Amazon Vine
Amazon
|
B&N
|
BookDepository
|
Goodreads
Amanda Hardy is the new girl in school in Lambertville, Tennessee. Like any other girl, all she wants is to make friends and fit in. But Amanda is keeping a secret. There's a reason why she transferred schools for her senior year, and why she's determined not to get too close to anyone.
And then she meets Grant Everett. Grant is unlike anyone she's ever met—open, honest, kind—and Amanda can't help but start to let him into her life. As they spend more time together, she finds herself yearning to share with Grant everything about herself…including her past. But she's terrified that once she tells Grant the truth, he won't be able to see past it.
Because the secret that Amanda's been keeping? It's that she used to be Andrew.

With so much conflict involving rights for trans and genderfluid people, Meredith Russo's debut, IF I WAS YOU GIRL, resonates deeply.  But this isn't a textbook or educational pamphlet, as Ms. Russo states in an author's note. This is the story of a girl who is trying to accept herself, and my goodness…

Amanda Hardy's whole life has been full of conflict. Her father's trying to come to terms with his son's true identity as a girl, which initially causes Amanda's parents to divorce. She's been bullied at school, friendless and scared and even attacked by classmates and adults. This leads her to make a devastating choice. Aside from her mom, she has never fully trusted anyone. Living with her mother in Georgia, she relocates to Lambertville, Tennessee, to live with her dad, hoping to fly under the radar until she graduates high school. However, as the new girl in a small town, everyone notices her, including a boy named Grant.

All of Amanda's conflicts were written about in a way that immersed me in Amanda's life while being sympathetic yet not overly sentimental. WARNING: Nothing about her bullying experiences is sugarcoated. There's a memory involving a diary that had me wiping away angry tears. There is also a scene later in the book where she is attacked by a classmate. It was painful and I wanted to come to Amanda's defense so many times. 
BUT that's not all to Amanda's story. She likes video games, comics, and Star Wars. At her new school, she makes friends. She goes to parties. She falls in love for the first time. The courtship happens quickly and Grant seemed a little too good to be true sometimes, but you know what? I was floating on cloud 9 the whole time. To see her finally feel true happiness is the biggest reward.  Their romance had me going "Awww!" There's a promposal (or more like a Homecoming-posal) that had me cheering. They fit so well together, each geeking out over little things and being too cute to put into words.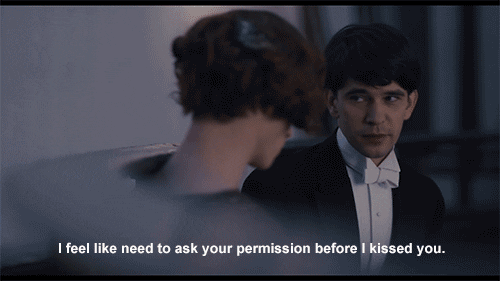 😀

Seeing Amanda grow from a girl determined to not stand out to coming into her own was beautifully done. This is one of the most poignant coming of age YA novels I have read. 
I did have some quibbles. I feel like some of the dialogue was trying too hard to be "Southern,"  (a lot of "ain't" and "it don't matter" as examples). One boy in Amanda's school was the major offender. I don't know if this was supposed to put in him a category or not (another issue stated in the author's note), but it was distracting. Everyone around Amanda did it as well, except for her. I also had issues with the way some scenes ended abruptly, like they were building to something and then crashed to a halt. There could have been more to the secondary characters as well; I wanted to find out more about them, especially Amanda's friends, aside from the snippets provided. The ending left loose ends, but was very hopeful.
I hope many people discover this book, read it, talk about it. There's a lot to like, and I'm definitely going to read more from Meredith Russo. (More to cheer for: the author and cover model are both transgender!)