Frostblood
by
Elly Blake
Series:
Frostblood Saga #1
Pages:
384
Published on
January 17th 2017
by
Little
,
Brown Books for Young Readers
Genres:
Young Adult
,
Fantasy
Format:
ARC
Source:
Amazon Vine
Amazon
|
B&N
|
Goodreads
Seventeen-year-old Ruby is a fireblood who must hide her powers of heat and flame from the cruel frostblood ruling class that wants to destroy all that are left of her kind. So when her mother is killed for protecting her and rebel frostbloods demand her help to kill their rampaging king, she agrees. But Ruby's powers are unpredictable, and she's not sure she's willing to let the rebels and an infuriating (yet irresistible) young man called Arcus use her as their weapon.
All she wants is revenge, but before they can take action, Ruby is captured and forced to take part in the king's tournaments that pit fireblood prisoners against frostblood champions. Now she has only one chance to destroy the maniacal ruler who has taken everything from her and from the icy young man she has come to love.
Fast-paced and compelling, Frostblood is the first in a page-turning new young adult three-book series about a world where flame and ice are mortal enemies—but together create a power that could change everything.
I received this book for free from the publisher or author in exchange for an honest review.
This does not affect my opinion of the book or the content of my review.
Rival magical sects are nothing new in fantasy; it's an engaging execution of the story that keeps the trope going. Elly Blake's debut, FROSTBLOOD, takes this premise and solidifies why it's still being used with solid world building, stakes and gains that seem to change at each turn, and a slow burn romance that I love.
**This review may contain mild spoilers**
FROSTBLOOD is the epic of the Frostbloods and the Firebloods, who loathe each other's existence. Frostbloods are hunting down the Firebloods across the land of Tempesia, and seventeen year old Ruby is one of the hunted. After her mother is killed and she's imprisoned by Frostbloods, Ruby joins forces with monks who help her control her power for A Special Mission. Among this group is a boy named Arcus, whom she instantly clashes with. As she trains and comes to terms with her want for revenge and grief, she also deals with Arcus's cool demeanor.
At first, it all seems typical: Ruby trains, gets into misunderstandings, runs away but comes back, trains…you get the idea. All in all, I liked Ruby. She's hot-headed yet compassionate and loyal. Arcus is tortured yet obviously passionate when it comes to fighting for what he believes in. What they're fighting against is dangerous and, as we later learn, more than it looks like. The world building slowly unfolds. The religious beliefs of Tempesia's people play a crucial role in their world, and their mythology is fleshed out and given life. As much as I liked these details and Ruby's narration, I still wasn't fully immersed in the book.
But then. I am a huge fan of hate that turns to love and slow burn romance. When Ruby realizes she has feelings for Arcus (and vice versa) the way their romance plays out is so glorious. They reminded me a lot of Elizabeth Bennett and Mr. Darcy. This thought of Ruby's was the turning point for me:
"His eyes met mine and I marveled again at the myriad of colors. They were a cold winter morning and an evening on the lake, a crisp mountain stream and a blue starflower, crushed underfoot at the end of summer." –from the ARC, page 188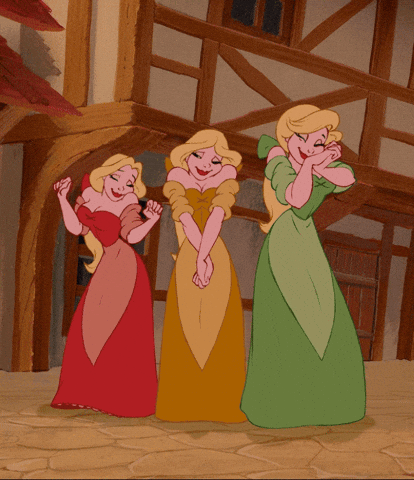 When Ruby is taken into the court of the dreaded Frost King, Rasmus, it becomes a high stakes survival story as she deals with unscathing hatred, combat games against Frostbloods, and a legendary enemy. Just when I thought the stakes couldn't get higher, they did. But there was a problem. By the end, I wanted to know more about Rasmus. He was a fascinating character–cunning and crafty, with a history of magic that deserves a prequel or a book of its own. He didn't get as much screen time as I think he should have. I am very much on board though, and I have to see what happens in the next installment.
FROSTBLOOD is a worthwhile fantasy steeped with myth and intrigue, and the romance makes it more compelling.