The Beast Is an Animal
by
Peternelle van Arsdale
Pages:
352
Published on
February 28th 2017
by
Margaret K. McElderry Books
Genres:
Young Adult
,
Fantasy
Format:
ARC
Source:
Gifted
Amazon
|
B&N
|
Goodreads
A girl with a secret talent must save her village from the encroaching darkness in this haunting and deeply satisfying tale.

Alys was seven when the soul eaters came to her village.

These soul eaters, twin sisters who were abandoned by their father and slowly morphed into something not quite human, devour human souls. Alys, and all the other children, were spared—and they were sent to live in a neighboring village. There the devout people created a strict world where good and evil are as fundamental as the nursery rhymes children sing. Fear of the soul eaters—and of the Beast they believe guides them—rule village life. But the Beast is not what they think it is. And neither is Alys.

Inside, Alys feels connected to the soul eaters, and maybe even to the Beast itself. As she grows from a child to a teenager, she longs for the freedom of the forest. And she has a gift she can tell no one, for fear they will call her a witch. When disaster strikes, Alys finds herself on a journey to heal herself and her world. A journey that will take her through the darkest parts of the forest, where danger threatens her from the outside—and from within her own heart and soul.
My book club was given ARCs of The Beast Is An Animal from the publisher to discuss. I scare easily (I probably shouldn't admit that freely :)) but I appreciate horror, and this book looked creepy. That being said, this is one of the hardest reviews I've had to write.
The tone of The Beast Is An Animal reminded me of the film The Witch. It's atmospheric, gritty, and reads like a dark fairy tale; it was my favorite part of the novel. There were times when I was reading at night that I scared myself. Fortunately the scares are scattered throughout so I could reign in my overactive imagination.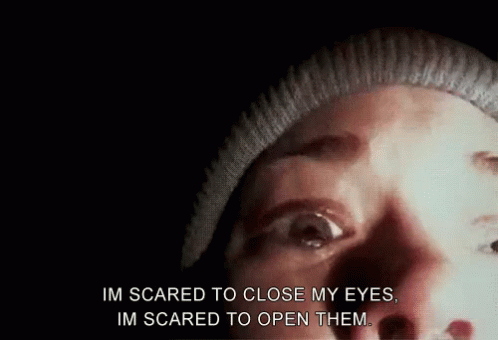 Historical elements are also used to build the world of Byd: there are witch hunts and superstitions. Alys survived a horrific incident in her hometown, and after being taken in by a couple in the neighboring village of Defaid, suspicions grow to hatred. The people are concerned about entities known as the soul eaters, twin girls who haunt the forests, and the mysterious Beast. I appreciate how all of these details were woven into a fresh take.
Some things kept me from truly loving the book. Major events happen off the page. Conflicts arise with no reasoning. After Alys is accused of witchcraft by the Defaiders, tragedy strikes, but we only hear about it. Not that we don't empathize with Alys–bad things happen to her and it's not easy to read, but I really wanted to be there when it happened. Show, don't tell. Alys falls in love and it all happens quickly. The road to what should have been an epic showdown loses its way as it introduces subplot after subplot. 
The supernatural elements are also, for the most part, left unexplained. It's left to the reader to draw their own conclusions. How are the soul eaters connected to the Beast? What is the Beast? There was a whole story there that could have been the primary focus. Answers never happened.
Even though I have a lot of issues with The Beast Is An Animal, I did like the writing and atmosphere a lot, so this is a good critical review? If you're looking for an introduction to horror, this is a decent start.