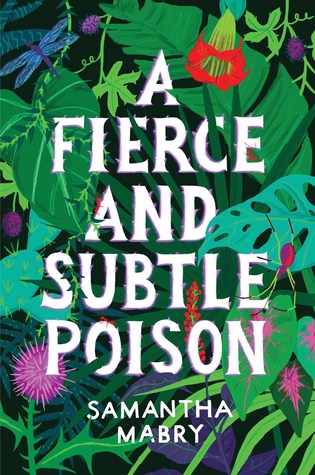 A Fierce and Subtle Poison
by
Samantha Mabry
Pages:
288
Published on
April 12th 2016
by
Algonquin Young Readers
Genres:
Magical Realism
,
Mystery
,
Young Adult
Format:
Hardcover
Source:
Purchased
Amazon
|
B&N
|
BookDepository
|
Goodreads
Also by this author:
All the Wind in the World
Everyone knows the legends about the cursed girl--Isabel, the one the señoras whisper about. They say she has green skin and grass for hair, and she feeds on the poisonous plants that fill her family's Caribbean island garden. Some say she can grant wishes; some say her touch can kill.
Seventeen-year-old Lucas lives on the mainland most of the year but spends summers with his hotel-developer father in Puerto Rico. He's grown up hearing stories about the cursed girl, and he wants to believe in Isabel and her magic. When letters from Isabel begin mysteriously appearing in his room the same day his new girlfriend disappears, Lucas turns to Isabel for answers--and finds himself lured into her strange and enchanted world. But time is running out for the girl filled with poison, and the more entangled Lucas becomes with Isabel, the less certain he is of escaping with his own life.
A FIERCE AND SUBTLE POISON was one of my most anticipated 2016 reads. It looked dark and magical, and I love dark storylines. The location is one that has hardly been used in young adult fiction, if at all. Inspired by the Nathaniel Hawthorne story RAPPACCINI'S DAUGHTER (which I was not familiar with until I saw another review mention it), everything about the book was very promising.
Our protagonist is Lucas Knight, a privileged boy who's spending the summer in Puerto Rico with his developer father. He's got the world at his feet, spending his time partying with his friends and winning over girls, and yet as the son of a white father and Dominican mother, he's always searched for a place of acceptance. His childhood has been surrounded by the legend of a cursed girl who grants wishes and has "green skin and grass for hair." It turns out the girl is real but not in the way he and everyone believes.
Samantha Mabry's writing is beautifully dizzying and whimsical. She brings Puerto Rico to life, painting it with lush detail. I could imagine the jungles, beaches, cities, and people. As I was reading, I was ready to jump on a plane and head there for a visit.
Wonderful writing aside, I think the plot tried very hard to cover so many different topics that it suffers because of it. It deals with Lucas's problems with his father, who is the typical distant tycoon dad. It introduces his group of friends who are not given much personality wise. To be honest, I had a hard time connecting to Lucas at first, and since he's our protagonist and narrator, that's tough. He's very nebulous–one minute he's a carefree, careless kid; the next, he's concerned about the well being of everyone around him. When girls start going missing, he takes it personally. And I still felt indifferent toward him.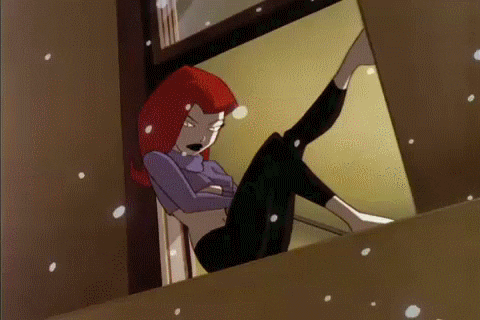 When we are introduced to Isabel, the legendary girl, the novel changes direction. Her past is marred by sadness. She's a tragic figure–she's been cut off from the rest of the world, her only solace the plants her botanist father cultivates and the wishes the people leave for her. While she's sympathetic, she never wants pity or sympathy. Instead she's a force to be reckoned with.  She was my favorite character.
The mystery of who is behind the kidnappings is predictable but the climax was well done. I was truly on edge while reading, then in stunned silence when I reached the book's end. The end leaves a  lot of questions. I usually like ambiguous storylines, but endings are another thing. I may have my quibbles, but there's no denying A FIERCE AND SUBTLE POISON stands out on many different levels.