GUESS WHO'S BACK!
Mhuahaha, I am back from my hiatus with full force and ready to kick my plans to rule the world into gear. Ahum. I mean, ready to be back among all of you lovely people that I missed so much. No but for reals, I missed you guys! Did you miss me? I BET YOU DID! Who else is there to blabber on about Simon VS? You might have seen this coming since I've sprinkled my presence in some of the posts this week already, but still. SURPRISE!!! I GUESS!!!
SO, as you can guess, quite a bit happened these past few weeks and I'm going to go through all of it. First up, general life stuff and then I'll share the fantabulous books I got because there's lots of them and if I wait another week for my Mirror Mirror post, I will probably be too lazy to include them all.
Life Stuff
~ So, Prince died. Seriously, 2016, what are you doing? I think this year is being written by George RR Martin. This is not. cool. YOU'RE GROUNDED 2016!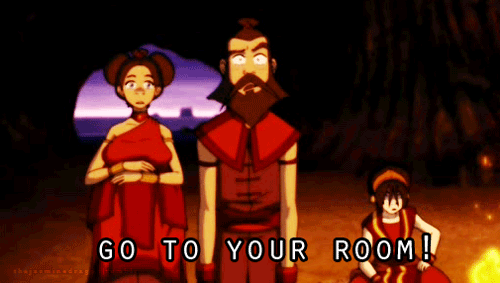 ~ Also, I went to YALFest NL where I met Becky Albertalli. But I wrote a full post about all that so keep an eye out for it next week! But just FYI, she's freaking adorable. Just like her book. She's fantastic and I love her. Just saying.
~ I also went to my cousin's wedding which had lots of delicious food and me socializing with actual people. *gasp* I know, right?
~ I participated in Camp NaNoWriMo but it didn't go as well as I'd hoped. Yeah I reached my goal, but still. I've learned that I am totally not a pantser and shall from now on outline religiously as if my life depends on it.
~ I also started outlining my next WIP, which will be so much fun. It has superpowers, an urban fantasy world, a group of morally grey antiheroes, death, destruction, and of course also cake. I think I can pitch it as Six of Crows meets Steelheart + Vicious. The title is Of Fire and Shadows and it's part 1 of a duology. Here's a snippet! FYI, they're supposed to become romantic and a total OTP but they're stubborn so. Sigh.
~ So my friend Lisa is basically one of the awesomest people in the world, right? She is. She's helped me a ton with my writing and I would be nowhere if I didn't have her. We also have a lot of fun. See:
But a while ago, Lisa was at a signing from Mr. Jeff Zentner, whose book The Serpent King I simply adored. And she actually got me a personalized signed bookmark from him because she's awesome like that. Now when I got that bookmark in the mail, the envelope was ripped and though the bookmark was wrapped in rather thick paper, it was ripped in half too. I taped it together, but when Jeff saw it on Twitter, he offered to send me a new one. Which I just find super nice. Because he didn't have to offer it, but he did. I appreciate nice things like that. It's things like that that makes me return the favor and shove said nice author's book in everyone's faces until they read it (provided the book is also awesome of course). Which is why I never stop talking about Simon VS. Becky is one of the nices people in the world and she's adorable and I love her and her book so yeah, you bet I'll keep talking about it. Same with The Serpent King and Lisa's books. (Go read Breaking Glass at the very least guys, seriously.) But there's another author that deserves some mention right now.
~ So, yes, next to Becky & Jeff, another author just stepped up to the plate and made me adore him and his awesome book, which I got signed with swaaagggg. (See haul.) And that is Mr. Brooks Benjamin. He's just the sweetest guy and he's SO nice to me and I was so happy that I ended up LOVING his book My Seventh Grade Life in Tights. You guys know that I'm always honest and if I didn't like it, I would say so no matter how awesome the author is. Thus is the life of a reviewer. I'm honest. But I didn't hate the book. I adored it to bits. I vouch for it 100% with my completely unbiased opinion. With my biased one, I vouch for it like 10000000%. It's a fantastic Middle Grade Contemporary that you guys have GOT to check out. Please do. Because Brooks is an awesome guy and he & his book deserve ALL the love in the world.
~ I watched a bunch of anime too. Caught up on some Winter 2016 ones and checked out some new ones! Standouts were Erased, Cowboy Bebop, Trigun and Death Parade. BTW, that last one's opening is freaking catchy as hell. Seriously. Check it out & I dare you not to dance along, or at least shimmy.
~ I also read books, because duhh. The books I read are: Rebel of the Sands by Alwyn Hamilton, Stay With Me by Kira Hawke, The Inquisition by Taran Matharu, My Seventh Grade Life in Tights by Brooks Benjamin and Five Times Revenge by Lindsay Eland. Reviews of all of these will be coming in the upcoming weeks.
~ I also want to take the time to share some movie trailers that stood out to me:
Hiatus Haul
Physical copies & goodies
~ My Seventh Grade Life in Tights by Brooks Benjamin
~ Rebel of the Sands by Alwyn Hamilton
~ Simon VS… by Becky Albertalli (DUTCH version)
~ Riders by Veronica Rossi (DUTCH version)
I won M7GLiT in a giveaway and I read it during my hiatus and loooooooved it! I got Rebel of the Sands from Liza along with those lovely goodies she sent with it. Also loved that one! And I got the Dutch Riders and Simon VS at YALFest NL. My full haul of that day I will share in a seperate post!
eBook Haul
~ The Assassin Game by Kirsty McKay
~ The Emerald Tablet by Dan Jolley
~ The Star-Touched Queen by Roshani Chokshi
~ Ever The Hunted by Erin Summerill
~ Five Times Revenge by Lindsay Eland
~ You Know Me Well by David Levithan & Nina LaCour
~ The Hundred Lies of Lizzie Lovett by Chelsea Sedoti
~ Vassa in the Night by Sarah Porter
~ Of Fire and Stars by Audrey Coulthurst
~ Three Dark Crowns by Kendare Blake
~ Girl Mans Up by M-E Girard
~ Diplomatic Immunity by Brodi Ashton
~ A Court of Mist and Fury by Sarah J. Maas
I got all of these either from Netgalley or Edelweiss. Hurrah! I got ACOMAF as a gift from the ever awesome Lexie. THANKYOU MUNCHKIN! <3
YouTube Spotlight
Okay, so I HAVE to share this because I've been playing this on repeat all week and it just gives me so many feels. I adore this song. The original great, yes, but this version just does something to me. It makes me cry every time I hear it. Maybe it's because I've always been a Rock/Metal kind of girl? I don't know. But listen to this and let me know what you think. 🙂
That's it for me! NOW TELL ME IN THE COMMENTS HOW MUCH YOU MISSED ME. Let me feel the love. Or not. You know. Whatever. How has April been for you? Tell me all about it!