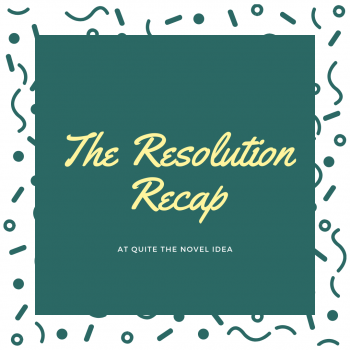 Hello, 2020! Last year, I posted bookish resolutions I wanted to accomplish in 2019. I thought it would be fun to revisit those and see what happened. Are you ready? Let's go!
Read more outside my favorite genre
How'd I do?: Success! This is the one I did the best in. Fantasy's my favorite genre but I read a lot more historical fiction as well as more realistic fiction pieces.
Read more Own Voices books
How'd I do?: Not so good. Off the top of my head, I think read four books that can be called Own Voices. If anyone has recommendations, please send them my way.
Check out a few classics 
How'd I do?: Um…well… Okay, I read one–Black Beauty. Unless The Shining counts. Does it? Probably not. I'm such a mood reader and I haven't been in the mood for them. *sigh*
Read a Sarah J. Maas book!
How'd I do?: I'm going to be straightforward. I realized this year that I don't think I'm ever going to read her books. The hype is just too strong, they are so well loved that I am terrified to even crack ACOTAR and ToG open. Sorry, everyone.
Re-read some favorites 
How'd I do?: I say success. I re-read some old picture books (it counts!) I loved as a kid, which is like a security blanket.
Don't buy so many books!
How'd I do?: Quite well. I did buy books–I can't not buy books, but I did two month-long book buying bans this year and didn't mindlessly reach for books like before. This year, I am only going to buy books I am really excited for–no FOMO or impulse buys
Finish my book–and prepare it for agents
How'd I do?: I am proud of myself for finishing a draft of my idea. I noticed after I went back to expand on it that my love for it kind of dried up though. I don't know what happened. Maybe it was the pressure of doing something of this kind of magnitude. I'm disheartened by it, because it's another year I don't set out to accomplish the dream I've had since I was a kid. This year, I'm still keeping my eye on the prize.
Thanks for stopping by. How was your bookish 2019?