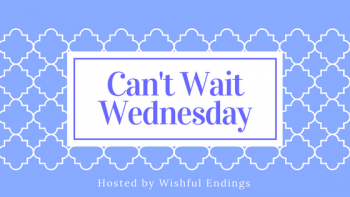 Can't Wait Wednesday is a weekly feature hosted by Wishful Endings, where we get the opportunity to talk about upcoming books we're excited for. It's inspired by Waiting on Wednesday, hosted by Breaking the Spine.
Leah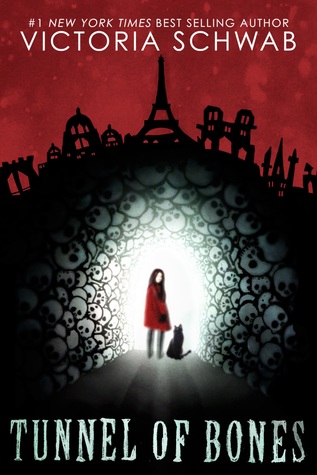 Tunnel of Bones (Cassidy Blake #2)
by
Victoria Schwab
Pages:
304
Published on
September 3, 2019
by
Scholastic Press
Goodreads
Also by this author:
The Archived
,
Vicious
,
A Darker Shade of Magic
,
A Gathering of Shadows
,
This Savage Song (Monsters of Verity, #1)
Trouble is haunting Cassidy Blake . . . even more than usual.

She (plus her ghost best friend, Jacob, of course) are in Paris, where Cass's parents are filming their TV show about the world's most haunted cities. Sure, it's fun eating croissants and seeing the Eiffel Tower, but there's true ghostly danger lurking beneath Paris, in the creepy underground Catacombs.

When Cass accidentally awakens a frighteningly strong spirit, she must rely on her still-growing skills as a ghosthunter -- and turn to friends both old and new to help her unravel a mystery. But time is running out, and the spirit is only growing stronger.

And if Cass fails, the force she's unleashed could haunt the city forever.

#1 New York Times bestselling author Victoria Schwab returns to the spooky and heart-pounding world of City of Ghosts, delivering thrilling new adventures and an unforgettable spin on friendship. (Because sometimes, even psychic ghost best friends have secrets. . .)
Why I'm Waiting: Victoria Schwab is taking us to the Catacombs in France!
Bee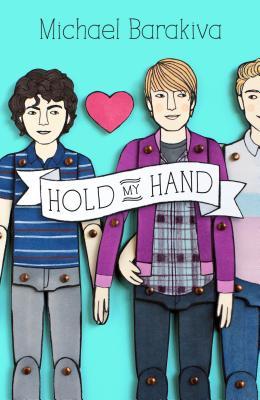 Hold My Hand
by
Michael Barakiva
Pages:
288
Published on
May 21, 2019
Goodreads
Also by this author:
One Man Guy
Michael Barakiva's Hold My Hand is a funny, smart, relatable take on the joy and challenges of teenage love, the boundaries of forgiveness, and what it really means to be honest.

Alek Khederian thinks about his life B.E. and A.E.: Before Ethan and After Ethan. Before Ethan, Alek was just an average Armenian-American kid with a mess of curly dark hair, grades not nearly good enough for his parents, and no idea of who he was or what he wanted. After he got together with Ethan, Alek was a new man. Stylish. Confident. (And even if he wasn't quite marching in LGBTQ parades), Gay and Out and Proud.

With their six-month anniversary coming up, Alek and Ethan want to do something special to celebrate. Like, really special. Like, the most special thing two people in love can do with one another. But Alek's not sure he's ready for that. And then he learns something about Ethan that may not just change their relationship, but end it.

Alek can't bear the thought of finding out who he'd be P.E.: Post-Ethan. But he also can't forgive or forget what Ethan did. Luckily, his best friend Becky and madcap Armenain family are there to help him figure out whether it's time to just let Ethan go, or reach out and hold his hand.
Why I'm Waiting: I LOVED One Man Guy and this book sounds wonderful so I simply have to get it
What book are you waiting for?