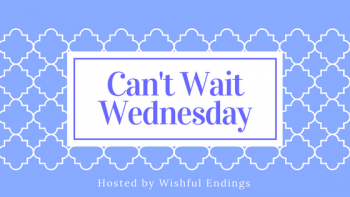 Can't Wait Wednesday is a weekly feature hosted by Wishful Endings, where we get the chance to talk about upcoming books we're excited for. It was inspired by Waiting on Wednesday, hosted by Breaking the Spine.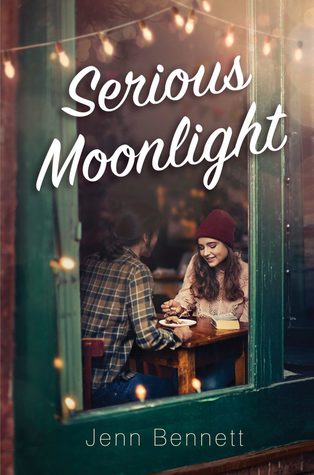 Serious Moonlight
by
Jenn Bennett
Pages:
432
Published on
April 16, 2019
by
Simon Pulse
Goodreads
Also by this author:
The Anatomical Shape of a Heart
,
Alex, Approximately
After an awkward first encounter, Birdie and Daniel are forced to work together in a Seattle hotel where a famous author leads a mysterious and secluded life in this romantic contemporary novel from the author of Alex, Approximately.

Mystery-book aficionado Birdie Lindberg has an overactive imagination. Raised in isolation and homeschooled by strict grandparents, she's cultivated a whimsical fantasy life in which she plays the heroic detective and every stranger is a suspect. But her solitary world expands when she takes a job the summer before college, working the graveyard shift at a historic Seattle hotel.

In her new job, Birdie hopes to blossom from introverted dreamer to brave pioneer, and gregarious Daniel Aoki volunteers to be her guide. The hotel's charismatic young van driver shares the same nocturnal shift and patronizes the waterfront Moonlight Diner where she waits for the early morning ferry after work. Daniel also shares her appetite for intrigue, and he's stumbled upon a real-life mystery: a famous reclusive writer—never before seen in public—might be secretly meeting someone at the hotel.

To uncover the writer's puzzling identity, Birdie must come out of her shell…discovering that most confounding mystery of all may be her growing feelings for the elusive riddle that is Daniel.
Why I'm Waiting: This book looks so unbelievably cute and fluffy. I still haven't read Jenn Bennett's novels, but this one's a must!
What book are you waiting for?