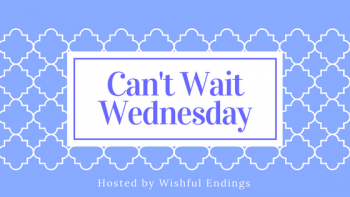 Can't Wait Wednesday is a weekly feature hosted by Wishful Endings, where we get the opportunity to talk about upcoming books we're excited for. It's inspired by Waiting on Wednesday, hosted by Breaking the Spine.
Going Off Script
by
Jen Wilde
Pages:
304
Published on
May 21, 2019
by
Swoon Reads
Goodreads
Also by this author:
Queens of Geek
A writer's room intern must join forces with her crush to keep her favorite television show from ruining a lesbian character in this fun diverse contemporary YA romance from the author of Queens of Geek.

Seventeen-year-old Bex is thrilled when she gets an internship on her favorite tv show, Silver Falls. Unfortunately, the internship isn't quite what she expected... instead of sitting in a crowded writer's room volleying ideas back and forth, Production Interns are stuck picking up the coffee.

Determined to prove her worth as a writer, Bex drafts her own script and shares it with the head writer—who promptly reworks it and passes it off as his own! Bex is understandably furious, yet...maybe this is just how the industry works? But when they rewrite her proudly lesbian character as straight, that's the last straw! It's time for Bex and her crush to fight back.

Jen Wilde's newest novel is both a fun, diverse love story and a very relevant, modern take on the portrayal of LGBT characters in media.
Why I'm Waiting: Doesn't this look cute? I love the fact that the MC is fighting against straight-washing. Can't wait to read this one!
What book are you waiting for?