Can't Wait Wednesday is a meme hosted by Wishful Endings, in which we have the opportunity to let others know about books that we are eagerly waiting for
Bee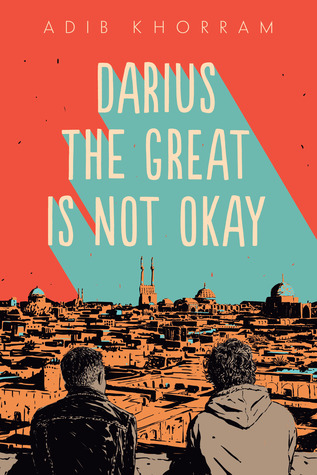 Darius the Great Is Not Okay
by
Adib Khorram
Published on
August 28th, 2018
by
Dial Books
Genres:
Young Adult
,
Contemporary
,
LGBT
Goodreads
Darius doesn't think he'll ever be enough, in America or in Iran. Hilarious and heartbreaking, this unforgettable debut introduces a brilliant new voice in contemporary YA.

Darius Kellner speaks better Klingon than Farsi, and he knows more about Hobbit social cues than Persian ones. He's about to take his first-ever trip to Iran, and it's pretty overwhelming--especially when he's also dealing with clinical depression, a disapproving dad, and a chronically anemic social life. In Iran, he gets to know his ailing but still formidable grandfather, his loving grandmother, and the rest of his mom's family for the first time. And he meets Sohrab, the boy next door who changes everything.

Sohrab makes sure people speak English so Darius can understand what's going on. He gets Darius an Iranian National Football Team jersey that makes him feel like a True Persian for the first time. And he understand that sometimes, best friends don't have to talk. Darius has never had a true friend before, but now he's spending his days with Sohrab playing soccer, eating rosewater ice cream, and sitting together for hours in their special place, a rooftop overlooking the Yazdi skyline.

Sohrab calls him Darioush--the original Persian version of his name--and Darius has never felt more like himself than he does now that he's Darioush to Sohrab. When it's time to go home to America, he'll have to find a way to be Darioush on his own.
Why I'm Waiting: This sounds like such a Bee book. A very diverse YA Contemporary, blurbed by my queen Becky Albertalli? I mean, yes please!
Liza
Kiss of the Royal
by
Lindsey Duga
Published on
July 3rd 2018
by
Entangled Teen
Genres:
Young Adult
,
Fantasy
Goodreads
In the war against the Forces of Darkness, the Royals are losing. Princess Ivy is determined to end this centuries-long conflict once and for all, so her new battle partner must succeed where the others failed. Prince Zach's unparalleled skill with a sword, enhanced by Ivy's magic Kiss, should make them an unstoppable pair—but try convincing Zach of that.

Prince Zach has spent his life preparing for battle, but he would rather be branded a heretic than use his lips as nothing more than a way to transfer magic. A kiss is a symbol of love, and love is the most powerful weapon they have—but try convincing Ivy of that.

With the fate of their world on the line, the battlefield has become a testing ground, and only one of them can be right. Falling for each other wasn't part of the plan—but try convincing their hearts of that.
Why I'm Waiting: Fantasy, royalty and magical kisses… what's not to like?
Leah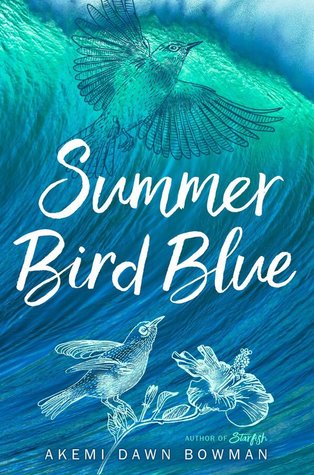 Summer Bird Blue
by
Akemi Dawn Bowman
Published on
September 11th 2018
by
Simon Pulse
Genres:
Young Adult
,
Contemporary
,
LGBT
Goodreads
Rumi Seto spends a lot of time worrying she doesn't have the answers to everything. What to eat, where to go, whom to love. But there is one thing she is absolutely sure of—she wants to spend the rest of her life writing music with her younger sister, Lea.

Then Lea dies in a car accident, and her mother sends her away to live with her aunt in Hawaii while she deals with her own grief. Now thousands of miles from home, Rumi struggles to navigate the loss of her sister, being abandoned by her mother, and the absence of music in her life. With the help of the "boys next door"—a teenage surfer named Kai, who smiles too much and doesn't take anything seriously, and an eighty-year-old named George Watanabe, who succumbed to his own grief years ago—Rumi attempts to find her way back to her music, to write the song she and Lea never had the chance to finish.
Why I'm Waiting: I'm a fan of sad books (strange, right?) and this one looks sad yet hopeful.
What are you waiting for this week?