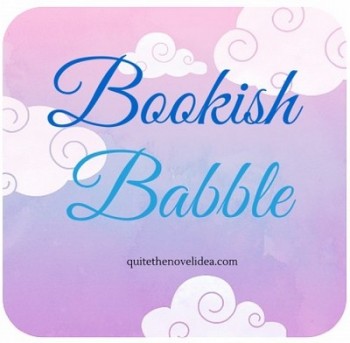 Do you ever feel an obsessive need to organise or clean something come on… but it's 3 am? Or you're showering? Or you're in the middle of studying for the most important exam of your life and you suddenly cannot stand the fact that your wardrobe isn't colour coordinated? If you're anything like me, cleaning sprees come rarely, intensely and at the most inappropriate times. Today I'm here to grace your feeds with some tips, tricks and basic ideas of cleaning up (some of) your online bookish life so you don't have to have a manic spree of organisation every five years like moi.
Let's go…

Goodreads is my oxygen. Without it I'd die… and I don't even know if I'm kidding. I have the tab open 24/7 and am constantly on it…. which why I want it to be as organised as it can.
Clean up your friends list. Be a little bit ruthless with this. If you don't recognise their profile picture, have never talked with them or they haven't been on their account for over a month (you can see this on their profile), delete them. Goodreads is, ultimately, a social media site. Use it to interact with your friends, not have a large number of followers to look good for your Netgalley account (as tempting as that may be). Remember, you have limited friend slots too. If you feel awful unfriended/unfollowing people, you can simple untick the 'top friend' box so their statuses don't appear in your newsfeed.
Work on your shelves. Delete the shelves you don't use. Do you need a shelf for every single subgenre you've read? No? Delete them, then create ones that you need and will be useful that you don't already have. Make sure you have exclusive shelves for what you need. Goodreads only does the essential three on default (read, to be read, currently reading), but you may want ones for "DNF" or "wishlist" so edit them so.
Go through your TBR shelf and check whether you actually want to read all the books listed. You'd be surprised at the amount of books you're no longer interested in. Added it becuase it was popular when it came out in 2009? You're probably no longer interested. This is the easiest way of cutting down that ginormous TBR pile – take advantage of it! Again, be a little bit ruthless. Having a smaller TBR makes it easier to tackle, and you can always add books back on the shelf if you want to later. It's hard to make those decisions, but worth it. (I'm working on this myself at the moment and I've deleted over 900 books from my TBR that I know I'll never read. It's surprisingly cathartic).
Check who you're following. Unfollow anyone whose reviews you skim over in your newsfeed or authors whose updates you don't need to know about. No need to have them clogging your feed.
Check on your group memberships. Have you joined a tonne of Goodreads groups but don't participate in them? Unjoin them.
Update your bio. Make sure you have links to your website (blog, Twitter, YouTube or whatever). Keep information short and sweet – what are the essentials for potential friends/followers to know about you? Have a spiel on your stance for review requests and friend requests if you think it's necessary. Check what's your featured shelf.
Update your feed. Click the little cog symbol on the top right of your feed. Make sure you've chosen to only want you want to see so your feed isn't too cluttered.
Check your account settings. Edit your email notifications setting. Check if your account if public or private. All of that.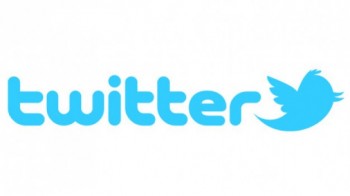 Check who you're following. Unfollow inactive users (there's a website called Untweeps for this) or irrelevant accounts. Everyone's followed someone for a few more entries in a giveaway in their lives. I'm guilty of that too, don't worry. But go through your list (be ruthless!) and figure out whose posts your truly care about and only follow them.
Update your bio. Make sure it's got all the relevant info someone might need to contact you outside of Twitter. Make sure your website is listed. Make sure your profile is relevant, and your header picture too.
Check your email and account setting. Twitter sends out a lot of annoyingly pointless emails. Turn these off if you don't want them.
Use lists! There's no limits to the amount of lists you can make – take advantage of this. You can make lists of blogging friends, IRL friends, celebrity accounts, and all of that to streamline the information you want to see. Your can keep these private if you wish.
Go through old tweets. This take a lot of time, but if you've had your account a long time and have gone through different phases or different blogs, you may wish to delete old, irrelevant or embarrassing Tweets. I'm sure you made a typo once or said something you regret there's no point in keeping the Tweet – delete it.
Use other tools to manage your account. I'm no expert but I know that there are many tools for scheduling Tweets, checking analytics, hosting multiple sits and enhancing your profile. Use them to your advent age if you have the time, patience, know-how or care.

Email is one of the most basic tools of blogging, and even just general online communication. I'm sure that most of us check and use are email accounts daily. I know I do. But if you're anything like me, you'd know how crazy your email account can get. The problem is I'm lazy. I read an email and either keep it or delete – and never think about it again. My inbox has practically no organisation, and thousands of emails from years ago still sitting in the deleted file. Something has to change…. so what should I do?
Go through that inbox – If you're anything like me, you hundreds of old (read) emails in your inbox. Go through them! They're only causing a backlog. Delete what you don't need. Move what you do into folders.
Permanently delete your old mail – Don't let all your old mail sit idly in your deleted/trash folder. It may seem daunting that those emails will be gone forever, but the more deleted emails you keep, the less storage you have. If you don't need them, don't keep them.
Create folders & subfolders – don't be scared to go a little crazy! Add as many as you need. Folders allow you to easily access important emails or store them for a quick retrieval at a later date. Don't let your read emails build up in your general inbox like I said before, sort them. Go for folders such as "review requests", "publisher correspondences", and "Netgalley/Edelweiss approvals", anything you think it is important and you have an abundance of.
Update your contacts – One thing a lot of people neglect is their contact list. It's a bit more work than the rest but take the time to add the contacts you need – it's easier to send emails when you know where it's going to!
Unsubscribe – Do you sign up for a lot of author newsletters, free ebook services and other annoying emails like I do? Well, now this time to assess all of this. Unsubscribe to anything that you automatically delete without opening or just don't need anymore. It will clear up your inbox.
Check you email notifications – Similar to the above tip, check the email notifications all your social media accounts to stop getting all those annoying 'someone pinned your pin' emails from Pinterest or 'popular in your network' emails from Twitter etc.
Check your archiving settings – Some email systems let you set a timer on your trash/deleted folder so that every fortnight (or month, etc.) it cleans itself out. Less deleted emails, more storage for the emails that matter.
Add a signature or alter your old one. Every email system let's your create a signature that's automatically added to the bottom of every email. Choose a nice, formal font/colour, make sure it's spelled correctly (obviously) and has relevant info – maybe your shipping address, your business title/company or just links to social media accounts (or just your blog), whatever is most relevant.
Use Gmail tabs to your advantages. I haven't played around with this nearly as much as I should have but Gmail has auto-filler that allows you to avoid the Inbox altogether and have emails automatically delivered to personalized tabs.
Combine your email accounts if you can. Managing more than one email is a bother. Have one for all of your bookish/blogging things if possible, even if it means deleting one of your accounts.

Check who you're following. People's whose posts you love? Keep. People's whose post you always skip over, never like, never comment on? Unfollow.
Update your bio. Make it easy for someone to stumble onto your account and know that you're a bookstagrammer. Add your website. Put an email or a contact form too if you think it is necessary.
Delete old posts. They may be bad quality, only got one like or just not be in your photographic style anymore – if you think they don't suit your account any more, delete them. Screenshot them if you're sentimental or back them up somewhere.
Delete giveaways posts once they're over. Okay, this one might be a personal pet peeve of mine but there's nothing I hate more than checking out a new account and seeing that they have a bazillion giveaway posts and two actual photos. Delete, delete, delete.
Edit old posts' captions. This may sound weird, but add hashtags into the caption to help with organisation if you didn't use to. People can find your content easier that way.
Check account details. Make sure email notifications and privacy/security settings are what you want.
General Tips
Only use social media if you want to. Sure, most people have a Twitter or Instagram but you know what? If you don't want to, don't. No one is forcing you too. Do whatever suits you.
Pick one or two. Find your favourite social medias and use them the most. Don't feel the need to spread yourself across a bazillion social media accounts. I only use Goodreads and Instagram with the occasional bout of Twitter. I don't use Facebook, Tumblr or Pinterest (for blogging purposes).
Have a universal profile picture. It's easier for followers to recognise you across your accounts if you "look" the same. Your profile picture kind of becomes your trademark. When you change it (which I don't encourage doing very often), do it across the board.
Link up. Use every site with a bio to link up your website/blog and any other social media you can. It's easier for people to follow you across medias then.
Update your bio. Keep your bio update to date with the correct contact information and appropriate info.
Check out programs that help with social media usage. My favourite is IfThisThenThat and TweetDeck, but there's literally thousands of them for every kind of social media.
I hope that you were able to find some helpful tips above that will let you dominate your social media accounts! It can be a little bit of a chore to work through all these things, but once you've done it, all you have to do is establish a habit of maintaining care of your accounts and you're set up for life.
Note: this post is a little bit of a "do what I say, not what I do" situation. I'm in the process of organising all of my accounts at the moment but it hasn't happened completely yet. If you follow me on anything other than this blog, you might notice that I've been a bit of a hypocrite and not followed some of my own tips above. If I haven't yet, I plan to. I'm currently working through my Goodreads account (my shelves are simply atrocious) so I've only done my Instagram and email (both Gmail and Outlook) accounts for the time begin. My Twitter is also disorganised but I plan on getting to it soon.
Question of the Day: What's your most used social media? I think I use Goodreads and Pinterest most often. I love the bookstagram community a lot though.
Latest posts by Rachel Lightwood
(see all)