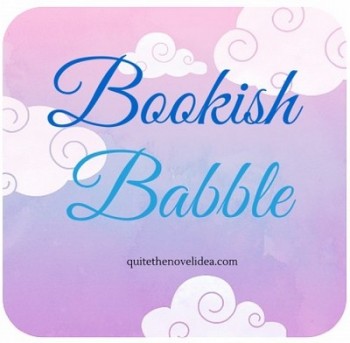 Hey guys. It's Rachel. The other day, Geraldine @ Coralling Books did the Get to Know Me tag on her blog and I thought it would be a good idea for me to kind of tag myself. Concieted, much? I know but it looked like fun, and I've meet so many new bloggers in the last month or so – there's so many fresh faces out their this year! – I thought it might be a good idea to update my bio a little. And if you've known for me for awhile, maybe you'll learn something new…? Hopefully.
Let's go!
---
Vital Stats:
Name: Rachel Something. It's a secret, shhh. Have I ever mentioned I use an alias…? I don't think I have. I think it's a kind of obvious, I think… so I'm kind of keeping this blank.
Nicknames: In real life, most people just call me by my last name, especially at school. Otherwise most of my online friends call me Rach.
Birthday: In August! That's as much as I'm giving you. Sorry, this tag isn't as informative as I thought…
Star Sign: Leo… I think? I'm not someone that really follows that stuff.
Occupation: I'm currently a student at high school, in my final year. Next year I hope to head to uni, and I'm currently trying to get a volunteer position at my local library.
---
Appearance:
Hair Colour: Light blonde. Not super, white blonde, but a medium light blonde.
Hair Length: I just cut my hair! It use to be to my waist length but it was getting to the stage that I just needed to get to give it a fresh start so it's currently at collarbone length.
Eye Colour: Blue-grey. The most boring eye colour possible…
Best Feature: If we're speaking physically then probably my hair's softness. A weird one, I know, but I'm kind of proud of my hair. And my friends always go on about how soft it is. They literally pet it when they hug me… and I'm realizing how weird this sounds as I type this! But it's true.
Braces: Nope. Thank God.
Piercings: Just my ears – the usual ones. I don't know what you call them… just my firsts on my earlobe?
Tattoos: Not old enough for one yet, but maybe when I'm older…?
Right or Left: Ambidextrous. I write with my right-hand, I play sports with my left and I cross over in other things. It's a pain.
---
Firsts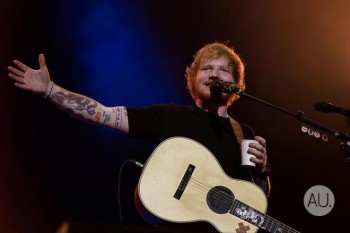 Best Friend: Does it sounds super attention-seeking/pathetic to say that I've never had a best friend? I'm usually part of the crowd, but never anyone's best friend. I don't actually mind that. It sounds depressing, but I like having a bunch of close friends rather just one.
Award: I was am a super hard-working, academically-driven person so I honestly don't remember my first award! I'm competitive when it comes to academic achievement, and I always try and get that final, end-of-year award so (and I realise I'm sounding big-headed now as I say this), I've been getting academic awards my whole life and I don't really remember when it started.
Sport: Yeah, did you read the academic-driven thing? I don't sport. At all… which kills my sport-obsessed family, but *shrugs*. I've always been a dancer so if you count ballet, then ballet. But if you don't, maybe tennis or lacrosse? My mum tried to get me into any and all sports when I was a kid.
Real Holiday: We go to Goowla every three/four years and I've been going since I was a baby. I've only been interstate (to Melbourne) once, and never overseas. Yet.
Concert: I've only been to one concert before and that was Ed Sheeran's X tour last year. Ed was amazing (damn, his voice is brilliant in real life) but I don't think I'll do a concert again. I'm more of a musical/ballet/theater person. I just went to Cats this week, in fact.
---
Favourites
Film: If you know me at all, you know how much I love, adore and worship Captain America so my fave movie is the The Winter Soldier (the second CA movie). I am also obsessed with The Imitation Game, X-Men: First Class, and Spirit (the first movie I ever saw in cinema). Oh, and Dead Poet Society – a classic, but a fave.
TV Show: *cackles* The only thing that rivals my love for books is my love for TV shows. I don't think we have enough time to go through all my faves, but I'm a massive crime show/murder mystery fantastic and it all started with Bones so if I had to choose, the first six season of Bones is probably my all-time fave. (Don't get me started how bad season seven onward is. I'll never recover.)
Colour: Blue. But darker blue, not pale blue.
Song: Oooh, that's another cruel question. I don't know… like I really cannot answer that.
Restaurant: I don't have one. We're not really the going-out-to-dinner sort of family. We only go out for birthdays, maybe two or so times a year? And I don't really care where we go…
Shop: For clothes, ValleyGirl. For cheap books, Big W. For the bookish-atmosphere, QBD.
Books: That's just cruel, but: Harry Potter. Laws of Magic. TID. Ranger's Apprentice. Night Owls. Wolves of Mercy Falls.
Shoes: Slippers for home (that makes me sound so grandma-ish), and thongs for IRL activities.
---
Currently
Feeling: Overwhelmed with school. Ugh. And tired, as always.
Single or Taken: Taken, fictionally. Single, IRL.
Eating: Easter chocolate. I should probably stop soon…
Thinking About: My answers to this tag….? And bingeing all of IISuperwomanII/Lilly Singh's videos (for the first time) so thinking about subscribing to her channel!
Watching: House M.D., season six and holy shit, it is so, so good! Every episode is blowing my mind. And I've cried like ten times already.
Wearing: PJ pants, bro's old shirt, jacket, two pairs of socks and slippers… it's cold, and I'm home alone.
---
Future:
Want Children: Nope. Whenever I say that, people look at me like I'm a cold-hearted witch, but I'm just not good with kids. Ironic, I know since I'm not even technically an adult yet, but I always hated being a kid even as a kid. I was that child that went over to their friend's house and spent the whole time in the kitchen talking to their parents. I've always hated being one myself like I said, so I really don't plan on having kids of my own.
Want to be Married: … again, probably not. Look this seems like a massive debate to get into just for a short answer. And yeah, I'm 17 so without much life experience (as my mother would say), but while I obviously would love to find the person to spend the rest of my life with (dramatic of me, much), I just don't like the idea of marriage. If we are committed and happy, I don't see the need to get the government involved.
Careers in Mind: No idea. I'll go to uni next year, but I'm not sure what for. I love history but I don't know how to make that a career without becoming a museum curator or archaeologist (things that sound boring/awful on paper).
Where You Want To Live: London. I hate the Australian summer (it's hot – that stereotype is true), and I love winter so London rainy days? Yes, please! I also love the history of the city, and even just the fact that it is a big city.
---
Do You Believe In…
God: Nope. I'm an atheist, and a pretty strong one after spending five years at a Christian high school.
Miracles: I wish they could be a thing, but no.
Love at First Sight: Ugh, no. It's called lust, not love. Don't try and pretend otherwise.
Ghosts: Nope. Atheist, remember. I don't believe in anything supernatural.
Aliens: I don't think green little men with big eyes that like to abduct random people exist, but I do understand that with an infinite amount of universes and planets and all that, that the possibility of extraterrestrial life isn't something completely ridiculous. I'm open to the idea, not of aliens per say, but the extraterrestrial life. In fact, I think I'm going to do some more research about the idea as soon as I finish writing this post, just so I can form a more solid opinion.
Soul Mates: Again, I wish that soulmates were a thing, but no.
Heaven/Hell: Nope. Atheist, remember.
Kissing on the First Date: … is this question asking me whether I believe that kissing on first dates exist? 'Cause I'm sure they do. But whether it's okay – well, I don't see why not as long as it is consensual and all that.
Yourself: Nope. I'm of the firm belief that I don't, under any circumstances, exist…. kidding. Mostly.
---
Did you learn anything about that you didn't know before – anything surprising/shocking/weird? Let me know what you answered to these questions. Do you have a nickname? What's your favourite movie? And do you believe in aliens?
Latest posts by Rachel Lightwood
(see all)