We've heard the adage, "Never judge a book by its cover." I think this is very true. However, that doesn't mean I'm not immune to a beautiful, jaw-dropping, where-have-you-been-my-whole-life cover. I even have a Goodreads shelf dedicated to pretty covers!
Of course, that's the point of a pretty dust jacket: it's supposed to be eye-catching and make me want to open my wallet and call that book mine! It's first impressions that count. And if the story grabs my attention, too, it's a match made in literary heaven.
A few years ago, I would have purchased a lot of books based on their covers alone. Now I realize saving money is good, BUT that's not to say I still haven't answered the siren song of a beautiful book.
Here are some of my favorite book covers. I'll be focusing on YA and MG sub-genres for this post.
Young Adult
Fantasy
Leigh Bardugo's books have made some fantastic first impressions with their covers, but my favorite is Crooked Kingdom. The crow in juxtaposition with the city is breathtaking.
How do I love thee, An Enchantment of Ravens? Let me count the ways! This is what I'm talking about with a fantasy gorgeous fantasy cover. Not only was it created by a renowned fantasy artist, but it catches your way with shapes and colors and that crow. This is one of my favorites of the year, both on the inside and the outside. My review for this beauty is coming soon.

Contemporary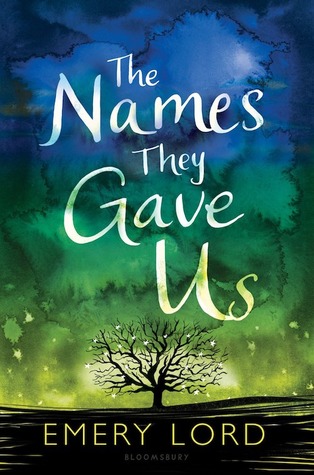 There's something about the watercolor theme for The Names They Gave Us that I find so beautiful. The colors, the tree (which plays a role with the story) and the tiny stars make it seem dreamlike.
This is a mismatch made in heaven! Not only is Emma Mills another author you should all check out, but all of her book covers have been wins.

Historical
Be still my heart! I am in love with Speak Easy Speak Love: it's whimsical and eye-catching, something I would expect from a Shakespeare retelling.

Science Fiction
Amid Stars and Darkness is a wonder. I love the use of cool and warm colors, but I'm not really crazy about the girl floating through like that.
Middle Grade
There are so many MG books with eye-catching covers. These alone would be serious cover buys.
Fantasy
Confession: I bought Foxheart for the cover. After reading the summary though, I knew I made a fine choice.
This takes me back to my childhood, to simpler times and the magic of being a kid.

Contemporary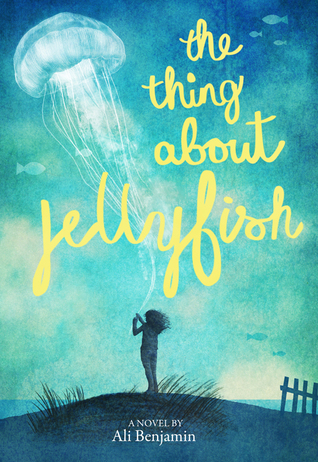 The cover for The Thing About Jellyfish is whimsical yet sad.

Historical
This cover is simple and so lovely to look at. It's a little similar to Orphan Island but darned if I don't like it for the title font and that feather in the water!
Do you cover buy? What are some of your favorite book covers? 
Co-Blogger
at
Quite the Novel Idea
Leah has always been a bibliophile. An avid fantasy fan, she has spent many hours imagining magical worlds and wondering what it would be like to wield a sword. When she's not dreaming up her own standalone fantasy stories, she enjoys watching movies, traveling, and eating chocolate. She lives in California.