Hi there gorgeous readers!  Welcome to our stop for There Once Were Stars by Melanie McFarlane!  Please stick around to learn more about the book (just look at the cover!), to read my review and the opportunity to win a copy.  Oh, and remember to visit the rest of the tour 🙂
ABOUT THERE ONCE WERE STARS
Peace. Love. Order. Dome. That's the motto that the Order has given the residents of Dome 1618 to live by. Natalia Greyes is a resident of Dome 1618, a covered city protected from the deadly radiation that has poisoned the world outside for four generations. Nat never questioned the Order, until one day she sees a stranger on the outside of her dome. Now Nat wants answers. What else might her government be hiding from the good and loyal people of Dome 1618?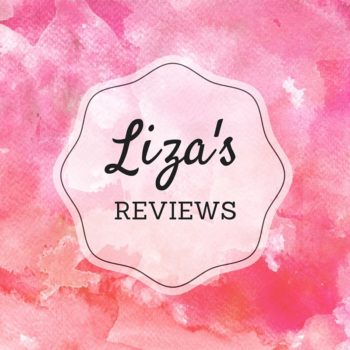 Peace. Love. Order. Dome.  
There Once Were Stars is a dystopian tale of the residents of Dome 1618.  There isn't much of an explanation of exactly were that is, but there is a background on why the domes were necessary.  There was a virus that annihilated a lot of the population and in order to survive, the dome project came about, creating isolated and self-sustaining cities.  As you can imagine, there are a lot of rules to keep order in such closed quarters.  Not all rules are good and the ones on Dome 1618 become stifling to Nat.
Our main character is Natalia Greyes and she is turning 18.  At that age she starts a two-year period of trying out different jobs until she finds how she wants to make her permanent contribution to the Dome.  Until that age, she has been attending the Learning Institute, where they not only learn the usual topics, but are also indoctrinated on they rules of the road, so to speak.  Nat is feisty, likes to challenge the status quo and is very confused about what to do with her life, but eager to move from her grandparents house.  She lost her scientists parents to an "incident" nine years ago, while they were at an expedition outside the Dome and her grandmother doesn't get along with her.
Nat's get surprisingly assigned to work at the headquarters of the Dome and to be part of a new science expedition.  She's very confused about everything, but adapts fairly quickly to her new role.  Everyone seems to be keeping secrets, there are mysterious rooms and restricted floors in the building, no one will tell her anything and when someone does, she's not sure she can believe them.
Evan is an outsider.  He just appears outside the Dome on the day of Nat's birthday and is taking in by the Order for interrogation.  When then fail to learn anything from him, they make him a part of the new expedition unit and he gets to work along with Nat.  Jak is one of Nat's childhood friend and he is named the Director's Assistant.  There is kind of an love triangle, but not really.  What I mean is that both Evan and Jak are in love with Nat, but she doesn't feel the same way about her.
I felt that other than Nat, we don't get to know any of the characters really well.  Also, most characters are 18 and older, but they acted like younger.  Nat's constant confusion and ambivalence of some things was sometimes understandable, but drove me bananas.
The story is told from the first POV and we see the world through Nat's eyes.  The plot is political mixed in with teenage angst.  The writing is straightforward and easy to read and the pace is appropriate for the story.
Overall, There Once Were Stars is a good debut book for McFarlane. It's a story of the power of survival instincts, of corrupted power, of what love can do overcome all barriers.
Visit the Rest of the Tour!
Week 1:
6/6: Fiction Fare – Q&A
6/7: The Irish Banana Review – Review
6/8: The Petite Book Blogger – Mood Board
6/9: Reading Is Better With Cupcakes – Review
6/10: The Story Sanctuary – Q&A
6/11: The Plot Bunny – Review
Week 2:
6/13: Arctic Books – Top 10
6/14: Quite the Novel Idea – Review
6/15: The Cover Contessa – Guest Post
6/16: Cosying Up With Books – Review
6/17: Resch Reads & Reviews – Playlist
6/18: Wandering Bark Books – Review

5 ebook copies of THERE ONCE WERE STARS (US Only)
a Rafflecopter giveaway