Hi there gorgeous readers!  Welcome to this stop of the blog tour for Lucky Few by Kathryn Ormsbee.  This book was SO good guys!  Please stick around for my review, the giveaway and be sure to visit the other stops of the tour 🙂
ABOUT LUCKY FEW
In the tradition of Me and Earl and the Dying Girl comes a hilarious, madcap, and quirky debut novel about a group of oddball teens struggling to find themselves when facing their own mortality.

The life of homeschooler Stevie Hart gets all shook up when she meets a strange boy, Max, who survived a freak near-fatal accident and is now obsessed with death. He enlists her and her best friend, Sanger, to help him complete his absurd "23 Ways to Fake My Death Without Dying" checklist. What starts off as fun begins spiraling downward when Stevie's diabetes sabotages her fumbling romance with Max, Sanger announces she's moving out of state, and then death—real death—cuts close to home.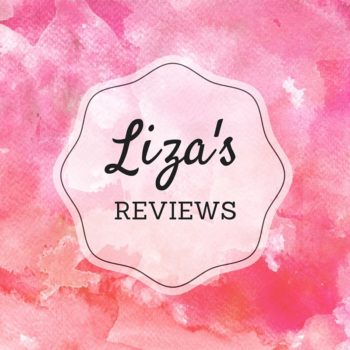 Well, that was awesome 🙂  Lucky Few is a story that seemed to be light on the outside, but has plenty of depth to it.  
Lucky Few is the story of Stevie Hart.  She's home schooled and lives with her mom, dad and cousin Joel in a ranch style home in Texas.  Stevie had a somewhat sheltered life, between studying at home, going to the co-op classes, and spending time with her only friend, Sanger. She has diabetes type I which was a somewhat traumatic discovery for her at a very early age.  She's against labels and the stigma that she perceives other feel about the home schooled children, but somehow ends up labeling people herself.
Sanger is very quirky, a genius snob, straightforward, sincere, loyal, in short, the best BFF ever (I'm sure she'll tell you herself that it's true).  She has two moms and that fact makes her an outsider to a lot of her fellow homeschoolers.  Due to some conflict and a new job offer, Sanger's moms decide to move to Philadelphia.  This are devastating news to the two best friends and to go out in a last hurrah – and distract themselves from what's to come – they agree to help Max with his crazy list.  Enter:
Max Garza is in bad shape after a freak accident in which he faced death in the face.  To deal with it all, he moved to live with his grandfather – Stevie's next door neighbor – and to try to fake his death 23 times before summer school starts.  It's a crazy thing to do and at the beginning Stevie wants nothing to do with it.  But eventually she understands the underliying reasons behind Max's crazy decision and agrees to help (besides Sanger was on board!)  These three are so amazing together!! I LOVE their chemistry, their imperfections, their sincerity with each other, their insecurities, their loyalty to each other. 
Stevie doesn't like Max at the beginning.  She thinks he's crazy, entitled and too preppy, but she ends up first understanding him and then falling in love with him.  Max is a hoot for most things, but he has problems that he has to deal with too.  They are a fun couple and they get in very funny situations! Their relationship is a bit complicated (not more from me because I won't spoil it for you!)
I love these characters!  Not only the main three, but also Joel, the cousin that had such a big share of heart break and Stevie's mom that tried to do the best she could.
The writing is beautiful, with words that are stringed together to be thought provoking and enthralling.  I really appreciate the plot of the story, even if it is a bit morbid.  It ends up being a lot more serious that I had anticipated, but that makes it all the more precious. Please don't think this is a "heavy" book, I think all the serious themes were done very well, injecting fun whenever possible.
Overall, Lucky Few is a coming of age story, a story of existential crisis, of judgment and understanding, of coping with change and first love and understanding your own mortality.  I cannot wait for Tash Hearts Tolstoy, Ormsbee's next YA to be published next year. 
Visit these other awesome blogs! 
Week 1:
6/6: Quite the Novel Idea – Review
6/8: Here's the Happy Endings – Guest Post
6/9: Beauty and the Bookshelf – Cover Matching
6/10: Princessica of Books – Bookish Deaths
Week 2:
6/13: Live to Read – Review
6/14: Just Commonly – Q&A
6/15: The Book Return – Review
6/16: Arctic Books – Q&A
6/17: Such A Novel Idea – Review
3 Finished Copies of LUCKY FEW (US Only)
a Rafflecopter giveaway