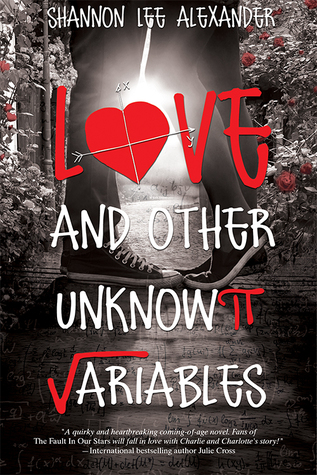 Love and Other Unknown Variables
by
Shannon Lee Alexander
Published on
October 7th, 2014
by
Entangled Teen
Genres:
Contemporary
,
Romance
Source:
ARC Provided for Tour
Amazon
|
B&N
|
Goodreads
Also by this author:
Love and Other Unknown Variables
Charlie Hanson has a clear vision of his future. A senior at Brighton School of Mathematics and Science, he knows he'll graduate, go to MIT, and inevitably discover solutions to the universe's greatest unanswered questions. He's that smart. But Charlie's future blurs the moment he reaches out to touch the tattoo on a beautiful girl's neck.

The future has never seemed very kind to Charlotte Finch, so she's counting on the present. She's not impressed by the strange boy at the donut shop—until she learns he's a student at Brighton where her sister has just taken a job as the English teacher. With her encouragement, Charlie orchestrates the most effective prank campaign in Brighton history. But, in doing so, he puts his own future in jeopardy.

By the time he learns she's ill—and that the pranks were a way to distract Ms. Finch from Charlotte's illness—Charlotte's gravitational pull is too great to overcome. Soon he must choose between the familiar formulas he's always relied on or the girl he's falling for (at far more than 32 feet per second squared).
Hi dear readers! Today we are happy to host the wonderful Shannon Lee Alexander and help promote her book Love and Other Unknown Variables.  It sounds so good, I'm sure a lot of us (me included!) can identify with the premise. Besides, how gorgeous is this cover?  Now for the fun!
GUEST POST
In Love and Other Unknown Variables, Ms. Finch, the new English teacher at a school not known for it's love of English class since the students tend to prefer math and science, has assigned a project in which the students must explore the ways in which math and science intersect with literature.
Charlie and his best friends, Greta and James, have decided to do their project on the concept of infinity as seen in poetry. Charlie does a better job of explaining it than me, so here's an excerpt.
Ms. Finch wants us to demonstrate how our mathematical concept can be used in literature. We're showing how words can be combined in infinite combinations to make poems. Like the poetry magnets my dad gave Mom for Valentine's Day a few years ago. With the 50-word magnets in the box you could make 2,118,760 possible 5-word poems. Which isn't an infinite number of poems, but it is, in layman's terms, a butt load.
Since words are constantly being created, it can be assumed language is infinite. If you raise the power in the exponential equation to infinity, it equals a possible number of poems stretching from here to eternity. Not quantum physics, but not the worst topic ever either.
I thought it'd be fun to give Charlie, Charlotte, Charlie's sister Becca, Greta, and James a group of words and see what kinds of 5-word poems they could come up with. Of course, Charlie rolled his eyes, but Charlotte convinced him to do it. Charlotte has a way of getting him to do what she wants!
Here are the words they had to work with. I pulled 25 words randomly from my Magnetic Poetry kit:
I, wanting, sad, like, sing, whisper, lazy, her, the, dream, blue, and, beat, light, drool, moan, place, boy, a, is
And here are the poems!
5-Word Poems by the cast of Love and Other Unknown Variables.
James: Lazy boy is like drool.
Greta: A sad moan is wanting.
Becca: I whisper like the dream.
Charlotte: I sing the blue beat.
Charlie: Her place is the light.
Think you can come up with a few of your own? Use the words above or choose your own and then share your 5-word poems with me! You can leave a comment here or share on Twitter and tag me @shanlalexander. Use the hashtag #LAOUV5wordpoems.
Happy writing!
GIVEAWAY
Grand Prize (2): Signed book, bookmark, tissue holder, temporary tattoo, mathematical charm, science/math book page rose pin (made by Shannon), infinity charm bracelet (made by Shannon).
One 2nd place prize: Signed bookmark, tissues, temporary tattoo, mathematical charm, science/math book page rose pin (made by Shannon), infinity charm bracelet (made by Shannon).
3 Runners-up prizes: Signed bookmark, temporary tattoo, science/math book page rose ring (made by Shannon)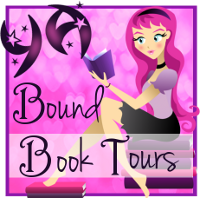 Blog Tour Organized by: