Hi gorgeous readers! Welcome to Quite the Novel Idea's stop of Fragile Chaos. Take a look at this beautiful cover, read my review, enter the giveaways and check out the rest of the stops in the tour!!!!
About the Book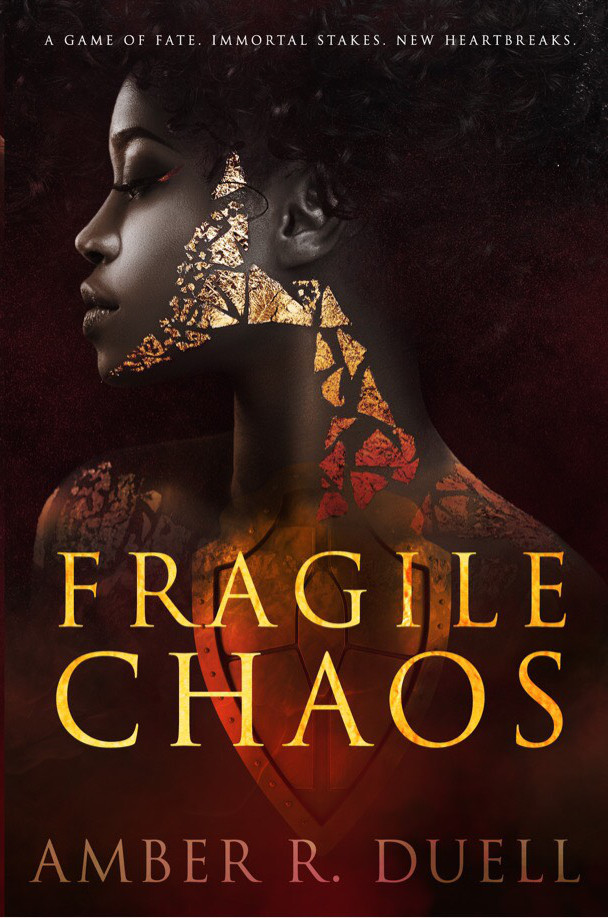 Title: FRAGILE CHAOS
Author: Amber R. Duell
Pub. Date: July 11, 2017
Publisher: Radiant Crown Publishing, LLC
Formats: Hardcover, Paperback, eBook, audiobook
Pages: 300
Find it: Amazon, B&N, iBooks, Indiebound,  Goodreads
A GOD OF WAR SEEKING RESTORATION.

AN UNWILLING SACRIFICIAL BRIDE.

BETRAYAL THAT COULD DESTROY THEM BOTH.

"Every fiber of my being is woven from the rage of mortals."

Theodric, the young God of War, has a talent for inciting conflict and bloodshed. After being stripped of his powers by his older brother, King of Gods, he sets out to instigate a mortal war to prove himself worthy of being restored to power.

"I loved Kisk once; it was my home… But that was before. This is now."

Sixteen-year-old Cassia, like many in the modern era, believes gods and goddesses to be just a myth. Enemy to her country and an orphan of the war, she has no time for fairy tales. That's until religious zealots from Theo's sect offer her up as a sacrifice.

Can Cassia and Theo end the mortal war and return balance to the earth and heavens? Or, will their game of fate lead down a path of destruction, betrayal, and romance neither of them saw coming?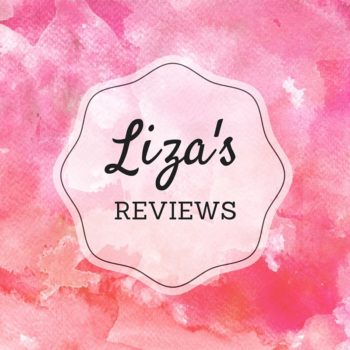 I love mythology and when I read the blurb for Fragile Chaos, I couldn't help but added to my TBR list.  It did not disappoint.
You get the gist of the story from reading the blurb, so I will not repeat it all again.  I will add that the story takes place in a made up world that felt very modern at heart. All the gods are siblings and they have powers similar to Greek mythology (King, War, Nature, Sea, Love, Netherworld). Each of the gods live in a realm with the "in between" in the middle (sort of like the spikes in a wheel with a aweful center).  The gods are all-seeing and all-powerful, but also depend at some extent on sacrifices to them.  The rules are very clear on what happens to these "sacrifices".
Cassia is 16 and has gone through a lot.  When she ends up as one of Theo's sacrifices she tries to understand better his world and to make a life for herself.  I can appreciate her strength, her need to go on, to do something and not wallow in pity.  Theo is strong, stubborn, pigheaded, but has a heart of gold.
I love Cassia and Theo together, but I wish they had more time to be together and get to know each other even better.  I felt that more attention was given to the war and it's strategy and to the sibling rivalry and intervention than to the relationship.  Is there romance in this book?  Yes!  Fragile Chaos is short though.  I would have loved more Theo and Cassia time.
I also didn't think that Theo's behavior was entirely believable.  I felt like he should have known better for a god that's lived for so long.  He was very insecure and he's fear of losing ground, losing control and his believe that he was always right was infuriating.  Cassie was just 16, so I'm more understanding with her behavior and the cards she was dealt.
I think the world building was well done, especially given all the information at the end of the book (mind you, I read a digital ARC) and the maps.  All this information would make it really easy for Duell to conceivably write other books with these characters, based on this world.  I wouldn't mind getting to know Theo and Cassia better or Theo's siblings, especially Leander. The writing was easy to read an follow, even with all the politics and talk about war.  Characterization was very well done, especially with Theo's siblings and with his friend and adviser, Goran.
Overall, Fragile Chaos is a great story of the follies of pride, the consequences of abusing power, and the power of love to heal all wounds.
---
About Amber
Amber R. Duell was born and raised in a small town in Central New York. While it will always be home, she's spent the last six years living in Germany, Maine, and Mississippi as a military wife where the next step is always an adventure.
When Amber isn't writing, she's wrangling her two young sons. She is a lover of history, a fan of snowboarding, and a travel enthusiast. In her downtime, she can be found curling up with a good book and a cat or two.
Website  | Twitter  | Instagram | Facebook | Tumblr | Pinterest |  Goodreads


1 winner will receive a FRAGILE CHAOS map postcard, bookmark, printed Fate dice, and a Theo/Cassia poster, US Only.
1 winner will receive a $5 Amazon Gift Card
1 winner will receive an eBook of FRAGILE CHAOS in their preferred format.
a Rafflecopter giveaway
Make Sure to Visit the Tour Schedule
Week One:
7/3/2017- YA and Wine– Interview
7/4/2017- Twinning for Books– Review
7/5/2017- Literary Meanderings – Guest Post
7/6/2017- YA Book Madness– Review
7/7/2017- YABC – Interview
Week Two:
7/10/2017- Quite The Novel Idea– Review
7/11/2017- Margie's Must Reads– Guest Post
7/12/2017- Wishful Endings– Review
7/13/2017- Two Chicks on Books– Interview
7/14/2017- Rachel's Book Reviews– Review