Alyxandra Harvey

I'm really excited to participate in the blog tour for Red by Alyxandra Harvey.  A few yeas ago I read Hunting Violet and LOVED it!
Red
by Alyxandra Harvey
Release Date: March 2015
Entangled Teen
Summary from Goodreads: Bad girls burn hot… Red is the color of Kia Alcott's hair. It's her temper, which blazes hot and always gets Kia into way too much trouble. And it's the color of fire. Fires that Kia can start…just by thinking about them. When her latest "episode" gets her kicked out of school, Kia is shipped off to her grandmother, who works for the wealthy Blackwoods. It's an estate shrouded in secrets, surrounded by rules, and presided over by a family that is far from normal…including the gorgeous and insolent Ethan Blackwood. Ethan knows far more about the dangers of the forest surrounding the estate than Kia can ever imagine. For this forest has teeth, and Ethan is charged with protecting the outside world from its vicious mysteries. But inside, even the most vibrant shade of red doesn't stand a chance against the dark secrets of the Blackwood family…
Review
Red was a fascinating read for me.  I tend to not shy away from creepy looking (or sounding) books and I'm so happy that I loved Red.  
Kia is often in the wrong place, at the wrong time. She's misunderstood and trouble follows her like my puppy follows me around.  She's afraid of herself and what she can do.  It was fascinating to be in her mind.  Kia is protective, loyal, smart, very curious, and sarcastic, with a smart mouth and a big attitude.  I really liked her, with all her quirks and insecurities. 
Ethan is dreamy, swoony, handsome, and rich. He has been raised to be a hunter.  He has a lot of knowledge about mythology, fighting weapons and techniques.  He's trapped in a way of life that his father acquired and embraces, but that he hates.  Ethan and his friends have different views and some oppose that way of living.  It's horrible, demanding, dangerous, and extremely secretive.  I distrusted Ethan and first, but I rapidly realized the error of my ways and was quite smitten myself by the end. I loved that Kia and Ethan disliked each other initially and then learned to trust each other and eventually fell in love.  It feel more realistic, and besides the circumstances escalated things quickly. 
"Oh." My heart was still beating fast, like raindrops on a tin roof. "Sorry"

"I don't think you set that fire."

I smiled weakly. "Why not?"

"Well, for one thing, you're smart enough not to set a fire in your own damn locker."

"Right?" I was offended all over again. "A little credit would be nice. Just saying" …
There is a great cast of characters, I really liked Abby Kia's grandmother.  She fiercely defended Kia at all cost.  Sloane was a true friend to Kia, when she needed her the most. She was very accepting of her and what she could do.
It helps that the book is written in alternating POVs, in the first person (Kia and Ethan).  This way we know most of what is going on all the time, or at least what the main characters know.  That's not to say that the reader knows it all, because there were plenty of surprises.  The setting was hauntingly beautiful, the tone almost gothic. 
"… I came up against a barbed-wire fence winding between trunks. It was fairly industrial, like the stuff they used in the city when they were serious about keeping people out"
The plot is complicated and the world building was really well executed.  It's full of twists and turns and its action packed. Harvey's writing is insightful, and compelling. After reading Haunting Violet, I knew I would love Red as well.  In a deeper sense, Red deals with animal rights, on how wrong first impressions can be, it's about second chances and forgiveness.  The ending was adequate, but I feel like there is room for more *hint, wink*
Overall, Red was a great read full of action, magic, mystery and even horror.  A must read for lovers of paranormal.  *Can we have a sequel now?*
Giveaway
$50 Amazon card (International)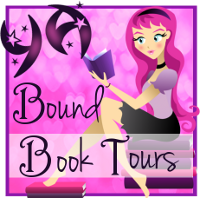 by