Rachel Schieffelbein
Welcome to Reading with ABC's stop of Rachel Schieffelbein's Don't Fall.  You can find the rest of the schedule by visiting YA Bound Blog Tours
Don't Fall
Release Date: 2014
 In which a teenage girl endures the over-protective love of her adoptive mother until she falls for a boy who has her wanting to spread her wings, pitched as a contemporary retelling of RAPUNZEL

 Seventeen-year-old Anya leads a very secluded life in a house on the edge of town with her adopted mother. She doesn't go to school, but instead has a private tutor. Her over-protective mom keeps her so sheltered that she doesn't even have a best friend. 

But Anya doesn't seem to mind. She has her books, her photography, and her daydreams, and would do anything to please her mom. Until one day at the library, the only place she's allowed to go, she takes a picture of a beautiful boy.

Before long she's lying to her mom, and sneaking out late at night to meet Zander. But Zander wants more than a secret romance. If Anya wants to be with the boy of her dreams, she will have to risk her relationship with the only other person she's ever cared about.
Zander
I will take a good guy over a bad boy any day of the week. (Perhaps because I dated a bad boy when I was young, and learned my lesson. Lol. I married a good guy 🙂
Zander is definitely a good guy. His patience gets tried, and he's not always perfect, but he tries his best to be there for Anya.
He meets Anya after she sneakily (although not sneakily enough) takes a photo of him in the library. The following snippet is from Anya's POV as she thinks about their first meeting.
Giveaway
1 ebook of Don't Fall + $10 Amazon Gift Card (INT)
a Rafflecopter giveaway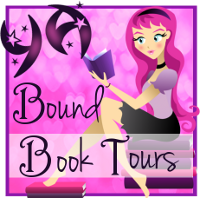 by