Hi there gorgeous people! I've read 56 books so far this year (not a lot when compared to a lot of other bloggers), and I wanted to share with you the male characters that made the biggest impact on me this year so far.  I wish I was better at finding male models and actors to look like them, but I'm not, so you will have to be happy with be book covers.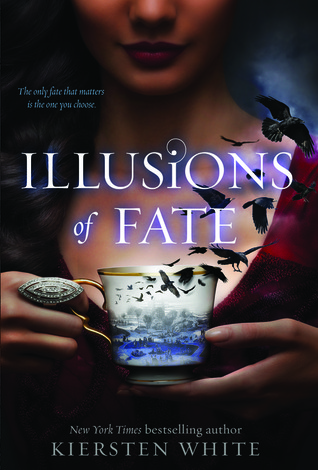 Finn from Illusions of Fate by Kiersten White
I finished this book the same day I started it.  I love fantasy and Illusions of Fate is and outstanding read.  Finn is sweet, overprotective, funny and at the same time gives Jessamin space to get use to him and his world. He's loyal, open, and shares everything with her.  Oh, and he's a romantic at heart.  Look for the review next week!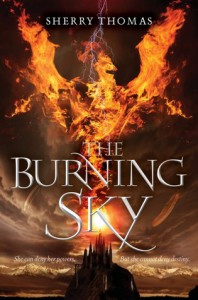 Titus from the Elemental Trilogy by Sherry Thomas
I've read both The Burning Sky and The Perilous Sea (review coming soon!) and I can state with absolute confidence that Titus is one of my favorite characters ever!  He's a complex character, fully of contradictions between his believes, his fate, his duty and responsibilities and above all, Iolanthe. For the most part, he's not the expressive sort and must keep a mask on at most times, but he can be himself with her. There is nothing Titus won't do for her. Nothing. I cannot wait for the conclusion of this series!
Sage from The False Prince by Jennifer Nielsen
What is surprising about Sage is that he is very young, this series is considered middle grade, but he's a great character nonetheless.  Sage is very cunning and he's one step ahead most of the time.  He seems to be non-caring, and even cruel, but there is an ulterior motive all the time.  He's also a boy looking for approval and friendship. (You can find my review  here)
Tarver from These Broken Stars by Amie Kaufman and Meagan Spooner
Tarver is a war hero and trained to act.  Lilac is extremely lucky to have him with her because he tries his best to take care of her.  He's smart, open, honest, loving and all together swoony.  Love him!
Adam from Where She Went by Gayle Forman
While I enjoy If I Stay, I absolutely loved Where She Went, which is Adam's story after the events in If I Stay.  Talk about the feels!  This book is riddled with pain, depression, anger, music, breakdown, but also with hope and love.  Adam's love is so deep that its absence literally parlayed him and then deeply changed him.  So beautiful, sweet, and intense… I love Adam.
Arin by The Winner's Curse by Marie Rutkoski
Wow!  The Winner's Curse is one my favorite reads this year so far.  Such a great story with amazing characters.  Against all odds, Arin fell in love with his enemy.  The story is packed with prejudice, pride (pun intended), betrayal, spies, politics, and strategy and at the end, love and understanding.  Arin resigned to his feelings and nurtured, respected and forgave Kestrel. I just cannot wait to see what comes next!
Levi from Better off Friends by Elizabeth Eulberg
Best friends that fall in love, Better off Friends is a fabulous story. Overall, most characters in the book are amazing.  I liked how Levi understood Macallan better than anyone else.  How he tried to give her space and time to think things through.  How he tried to be a better person, simply because she was.  Read this one for sure!
What do you think?  What books should I read to add to my list before the year is over?  Share your new favorites with me!  Oh, and keep an eye for Arianne's list next week 🙂