Hi there gorgeous people! Welcome to this year's The Best Book I Ever Read, I can't believe that this is the third year.
This feature was inspired by Food Network's "The Best Thing I Ever Ate" where chefs and restaurant owners explain the best they've ever ate from a certain type of food.Each week we will feature a group of bloggers and other book lovers that will give you their choice of the Best Book they've ever read in a certain category. I hope you get a lot of recommendations and that you comment with your own recommendations  🙂
Today's category is Sci-Fi! 
Liza
I think I started reading sci-fi about three years ago or so and thus far these are some of my favorites.  These Broken Stars by Amie Kaufman and Meagan Spooner, I found the mix of Titanic and Pride & Prejudice endearing.  Red Rising (and Golden Son too) by Pierce Brown is an incredible, epic story of love, and the power of the mind to do what's right for others before what's right for yourself.
Bee
While I could easily put Illuminae in this spot, because WHOA THAT BOOK, I really feel the need to throw the spotlight on Ready Player One by Ernest Cline. Also, someone else picked Illuminae already. No, but really. RPO deserves to be picked for this category because it's one of my all time favorite books and it's just so fantastic. Yes, I loved Ernest Cline's other book Armada immensely as well, but RPO still has my heart the most. Especially because I NEVER thought I'd love it. This is not a book that screams BEE, at all. But I adore it. I adore the characters, I am hugely impressed by all the pop culture references the author worked into this amazing story and managed to never once make it feel boring to me. It was so interesting on so many levels and I urge all of you to give it a shot because it's SO, SO worth it, especially if you're a nerd and love video games.
Alienated/Invaded/Starflight by Melissa Landers
 This was surprisingly difficult for me to choose, because I tend to read and enjoy a lot of YA sci-fi. I've been enjoying Landers' books, and so her Alienated series and Starflight series would top my list of best sci-fi!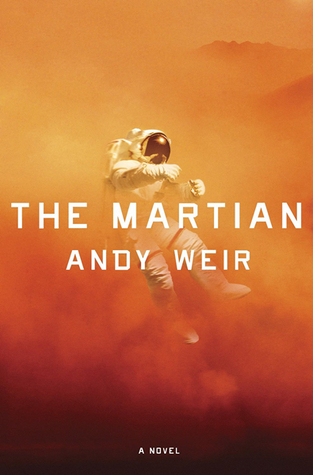 The Martian by Andy Weir
No question about it. This is one of the best books I've ever read. I was pretty much forced to read this book by another blogger friend and I'm so glad she got me to listen to it. This is not a book that I would've picked up on my own. Mark Watney is a great character. You just can't help but root for him. If you haven't read (or better yet listened, because the narration is phenomenal), I highly recommend it. The movie isn't bad either.
Illuminae by Amie Kaufman & Jay Kristoff
This uniquely written space opera novel is written in a peculiar way that really captures your attention. It was 600 or so pages but they felt like nothing because the story was absolutely amazing! Can't wait for the sequel! 🙂
Gold Fame Citrus by Claire Vaye Watkins
 I got lost in the world, in the descriptions, in the language.  If you've ever lived in the Southwestern U.S., ever visited, ever cared a single shred about it — you must read this book.
Do you read sci-fi?  Why or Why not?  What are your favorites? Have you read these?