Liza and I are very excited to bring to you The Best I Ever Read as a new feature!  This feature was inspired by Food Network's "The Best Thing I Ever Ate" where chefs and restaurant owners explain the best they've ever ate from a certain type of food. Each week we will feature a group of bloggers and other book lovers that will give you their choice of the Best Book they've ever read in a certain category.
Today the category is YA Romance. Let the fun begin!
Liza's Pick
Crash Into You by Katie McGarry – This is by far the hardest "best book" to pick!  There are just so many awesome romances that I can choose from. I decided on Isaiah and Rachel because I love their interaction and the relationship.  Isaiah has the exterior and know-how of a tough guy, but he's so sweet and caring.  Rachel is a rich girl with a taste for speed and a very restrictive life.  When they get together they create magic!  "The way she curls in my arms makes me feel like I'm the hero. I like being her hero. I like the way her eyes shine at me, the way her body melts when I touch her, her soft lips on mine. I love her warmth and every curve. I love her." 
Arianne's Pick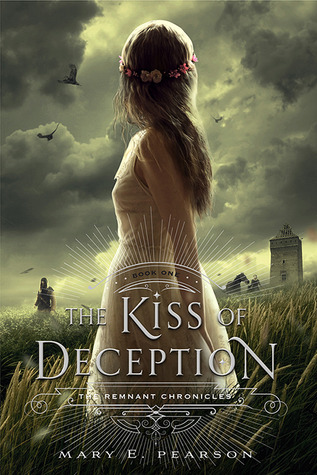 The Kiss of Deception by Mary E. Pearson – I have no words to describe how much I love this book. It doesn't release until July but I can't wait until you can all share in its awesome with me! Fantasy has always been one of my favourite genres but the romance of The Kiss of Deception blew me away. It doesn't overwhelm the plot, but it's always there, simmering beneath the surface. The relationship between Lia and Rafe is complicated but they're so good together, it's impossible not to root for them. Hands down one of my favourite high fantasy romanes of all time.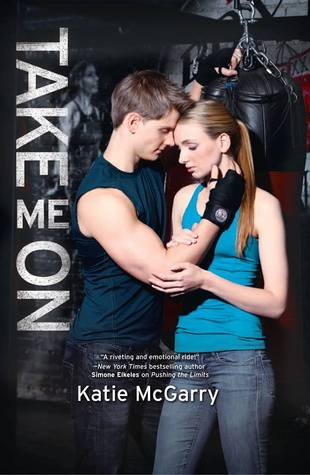 Take Me On by Katie McGarry – a contemporary romance; as with all of McGarry's books this is the 'messed up' romance that wasn't supposed to happen, that you can fantasize about – with a new and exciting female protagonist who is absolutely kick-ass (literally, she is trained to kick ass) and (dare I say it) a hot guy, West, who we were introduced to in the novel before this, Crash Into You. But what's even better about Take Me On is that it includes more action than we've seen in any of the other books in the Pushing the Limits series, we've had cars, and scars, and now we get mixed martial arts. Its a read that will keep you hanging onto every page, you won't be disappointed. Available July 1st, 2014 from Harlequin!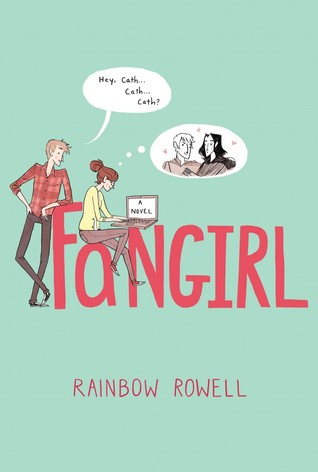 Fangirl by Rainbow Rowell
– Whilst this book isn't primarily about romance, it is certainly a big feature of the book. Fangirl is an astonishingly beautiful book which centres around Cath who writes fanfiction.
The beauty of this book is how it features romance is that  it is realistic and truthful.
Yes, it isn't the main point of the book, but the romance is the part that makes your heart flutter. Each chapter is divided up with pieces of fanfiction which is rather similar to that of Harry Potter and as a contemporary book, this is by far one of the best I've ever read. Fangirl looks long – it's just short of 500 pages – but every page is worth reading. Beautiful, heartwarming and a truly unforgettable read.
Latest posts by ariannebookblogger
(see all)