Hi there gorgeous people! Welcome to this year's The Best Book I Ever Read, I can't believe that this is the third year.
This feature was inspired by Food Network's "The Best Thing I Ever Ate" where chefs and restaurant owners explain the best they've ever ate from a certain type of food. Each week we will feature a group of bloggers and other book lovers that will give you their choice of the Best Book they've ever read in a certain category. I hope you get a lot of recommendations and that you comment with your own recommendations  🙂
Today's category is Adult Romance! 
Liza
Adult romance can mean different things to different readers.  I love fantasy and historical romances the best, so here's one of each. Radiance by Grace Draven is a recent favorite that I've read and listen too.  SO good.  I love how this arranged marriage of pawns in a power war that shouldn't have mattered became each other's reason for living.  I adore Tessa Dare's Castle Ever After series, but my favorite thus far is Say Yes to the Marquess. Probably because Rafe has ADHD (not know back then, of course) and one of my son's have it and I can identify with the character.  It's just a heartfelt and sweet romance of two people that have been made to believe that they are less than what they really are.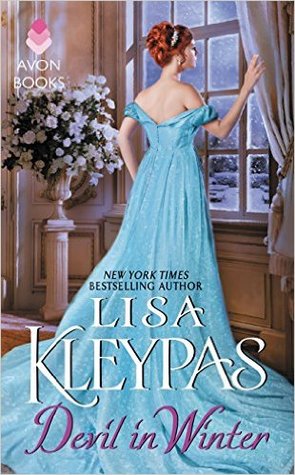 Devil in Winter by Lisa Kleypas
Devil in Winter is my favorite historical romance book of all-time. I have so much love for this series and this author, but this one is the one I've already re-read more than 20 times. It features a hero, who was despicable in the previous book and who I fell hard for in Devil in Winter, along with a shy, but fierce heroine. They made for such an unexpected couple, but I absolutely loved how they made each other better and stronger.
The Winter King by C.L. Wilson. This one was so incredibly difficult because at least fifteen books came to mind. But I think The Winter King is always going to be my go-to favorite. It's an adult fantasy romance novel (fantasy + romance = BEST!).
The Blue Bistro by Elin Hildebrand.  This book is wonderful because it involves equal parts of: behind the scenes in a restaurant, setting on Nantucket in the summer, and friends to lovers.  I love the descriptions and the characters.  A total comfort book.
Do you read adult romance?  What is your favorite type?  What's your favorite?  Have you read any of these?