Of Fire and Stars
by
Audrey Coulthurst
Published on
November 22nd 2016
by
Balzer + Bray
Genres:
Young Adult
,
Fantasy
,
Romance
,
LGBT
Format:
eARC
Source:
Edelweiss
Goodreads
Also by this author:
Of Fire and Stars
Betrothed since childhood to the prince of Mynaria, Princess Dennaleia has always known what her future holds. Her marriage will seal the alliance between Mynaria and her homeland, protecting her people from other hostile lands. But Denna has a secret. She possesses an Affinity for fire—a dangerous gift for the future queen of a kingdom where magic is forbidden.

Now, Denna must learn the ways of her new home while trying to hide her growing magic. To make matters worse, she must learn to ride Mynaria's formidable warhorses before her coronation—and her teacher is the person who intimidates her most, the prickly and unconventional Princess Amaranthine (called Mare), sister of her betrothed.

When a shocking assassination leaves the kingdom reeling, Mare and Denna reluctantly join forces to search for the culprit. As the two work together, each discovers there's more to the other than she thought. Mare is surprised by Denna's intelligence and bravery, while Denna is drawn to Mare's independent streak. Soon their friendship is threatening to blossom into something more.
I received this book for free from the publisher or author in exchange for an honest review.
This does not affect my opinion of the book or the content of my review.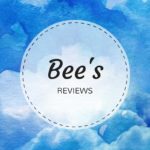 I don't really know what to say right now. I honestly don't. Because this book was such a rollercoaster and while it's imperfect, it's also perfect in a way. There's a lot about this book that I love, but also a few things that disappointed me. If I had to rate this book rationally, and count every factor, I'd probably end up with a slightly lower rating. But that isn't how I do things. So 3.5 stars it is. And because I have no idea how else to explain how I feel, I'm going to make a list.
♦ First of all, I have to gush about the writing. It's so beautiful and this is a debut novel, which makes it even more special. I was hooked to these words from the start and it never really faltered. The two voices of Denna and Mare were distinct and unique and it was easy for me to tell them apart. I love this writing so very much and I can't wait to read Audrey's next book because the idea that she can still get better, really excites me.
♦ The characters are all unique and though I didn't like some of them, I think that was the point. I liked the side characters Nils and Casmiel. I didn't care for Mare's father or brother at all. Prince Thandi was really hard for me to tolerate. Maybe that was the point of it, though. I liked Denna's sister though and her mother, however brief they were in the story. Both Casmiel's and Nils's death shocked me, though Nils's death hit me a bit harder because I spent more time with him than with Cas. But it made me sad either way. BUT, they could've been developed better.
♦ I feel like I have to mention the main characters seperately from the others, because, well, they're the main characters. Denna was smart and does what is expected of her and I connected with her instantly. She likes to learn new things, but always tries to remain neutral. Until she meets Mare that is. I really felt for her, but she didn't really grow all that much. Of course I liked her magic powers because I have a weakness for fire powers so why wouldn't I love them in this book. I also loved Mare a whole lot, though it took me a bit to warm up to her. BUT also, could've been developed even more. They both were the same throughout the story.
♦ I like how these girls were almost each other's opposites. But not quite. Their romance, in my opinion, was done very, very well. It wasn't too fast or too slow and interweaved with the story quite perfectly. Though I do have to say that once the romance really kicked into gear, it didn't hold back. There was one scene in this book that I never expected to see in a YA Fantasy book with a f/f romance, but it was handled very well and I actually applaud it. So huzzah for that!
♦ Now though I did like the story more as it went on, for the longest time it felt a bit boring outside of the development of the romance. It felt very politics-centered, which isn't really my thing. There was also some things about the religion and said politics that I didn't get, but it could be just me. At the end, I didn't really feel like anything happened. At all. Also, the names are quite stupid if you ask me. Amaranthine, Thandilimon, Dennaleia,… Really? xD Also, and this REALLY bothered me the most, but when one of the side-characters dies, there isn't much time spent grieving. Or any time, really. They're all just focused on who did it and they're not actually sad about the fact that that person just died. I get that everyone grieves differently, but that just didn't feel realistic to me. Especially Mare, who supposedly had a real connection with both people that died.
♦ The ending was very satisfying for me personally. It closed the story, but it left things open just enough for a possible sequel. While I do think the story can stand on its own, I can't help but want more of Denna and Mare together.
Despite the things that irked me, I still loved this story and the romance. I welcome this kind of diversity in YA Fantasy books and wish for there to be more of it in the future. A lot more. I encourage you to check this one out if you're a fan of YA Fantasy.