Frayed
by
Kara Terzis
Published on
June 7th 2016
by
Sourcebooks Fire
Genres:
Young Adult
,
Contemporary
,
Mystery
Format:
eARC
Source:
Netgalley
Amazon
|
Goodreads
Dear Kesley,

My therapist tells me I should write you a letter. Like flushing all my thoughts and feelings out of my system and onto paper. I tell her it's a stupid idea.

But here I am, writing a letter to a dead girl. Where do I start? Where did our story begin? From the moment you were born...or died?

I'll start with the moment I found out the truth about you. Your lies and my pain. Because it always begins and ends with you.
And that end began when Rafe Lawrence came back to town...

Ava Hale will do anything to find her sister's killer...although she'll wish she hadn't. Because the harder Ava looks, the more secrets she uncovers about Kesley, and the more she begins to think that the girl she called sister was a liar. A sneak. A stranger.

And Kesley's murderer could be much closer than she thought...

A debut novel from Wattpad award-winner Kara Terzis, Frayed is a psychological whodunit that will keep you guessing!
I received this book for free from the publisher or author in exchange for an honest review.
This does not affect my opinion of the book or the content of my review.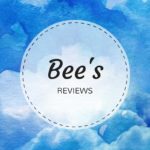 FULL DISCLAIMER: Kara, the lovely woman that wrote this book, is a friend of mine and also my Crit Partner. This does NOT, however, influence my opinion on this book in any way. Cause that's not how I roll.
Okay, so I'm going to be honest here and say that I was kinda scared to read this book for several reasons. 1) As I mentioned above, Kara is a friend of mine. I adore her, obviously. So me hating her book would be kind of awkward. (Kara, if you read this and you don't see me as a friend: *awkward silence* AHAHA I was kidding obviously, just forget I said that!) 2) The reviews on this book on Goodreads are kinda not really all that positive. And 3) I'm not suuuuperbig on mystery. I'm just not. I'm really picky about them and most of the time the ending feels kinda bleh to me. I just watch too much CSI & NCIS to be surprised anymore. BUT-there's a but-I did enjoy this one a whole lot. More than I expected to. Which makes me happy. Because hating books is exhausting.
I'm just gonna say, right off the bat, that I can see why people would be turned off by the ending of this book. But I honestly can't agree when they say it wasn't foreshadowed or hinted at at all, because it is. There's this theme in this book and I don't know if it was intended, but I really liked it. Mainly because it's a bit of a thing in one of my own WIP's too. And that is that people usually only see what they want to see. Sometimes people are blind to what's right in front of them. And Ava, our main character, is too. Some things in her life are so obvious but she doesn't see it because it happens. And we, as a reader, can see the truth coming from a mile away, but Ava doesn't. And I really liked this, even if it wasn't intentionally written that way.
I have not read anything from Kara on Wattpad. In fact, I haven't been active on Wattpad for years. So this is my first time reading something she's written and I'm very impressed. This is still her debut novel and I really liked the atmosphere she was able to create in this story. I liked the characters and their conversations felt real. Okay, I did not like all the characters because some were just plain awful and I wanted to stab them with a fork by the end of the book, but you get it. (I'm not insane, I swear. My mother had me tested. (Ten points to whoever gets this reference.)) So yeah, writing was great and I can't wait to read your next work Kara, if only to see how much you've grown.
Now, the ending. I liked it a whole lot. It was original for me and I honestly did not see it coming but I bought it. And yes, it was hinted at throughout the book. They were subtle, but the hints and foreshadowing was there. If you say you didn't notice, re-read the book and really pay attention.
As you can see, I rated this 4 stars. Which means that there are things I did not like that much. The first would be how things were handled with Rafe near the end. I liked him a whole lot, but his role in the ending felt a little iffy to me. Also, I did not completely buy his romance with Ava because it went a tiny bit too fast considering what's going on with Ava. Sorry, hard to explain without spoiling. But yeah. I liked it, it just went a bit too fast.
Overall, I do really recommend this book. And I'm superhappy I ended up enjoying it more than I thought I would. Frayed is an excellent debut novel and I recommend checking it out if you like mystery novels. If you've read this book and you're looking for other books like it, I point you towards Lisa Amowitz's books (especially Breaking Glass). They're also mystery, but with a hint of paranormal sprinkled in them and they also have that perfect mystery atmosphere this one has. So go forth and read all the books!