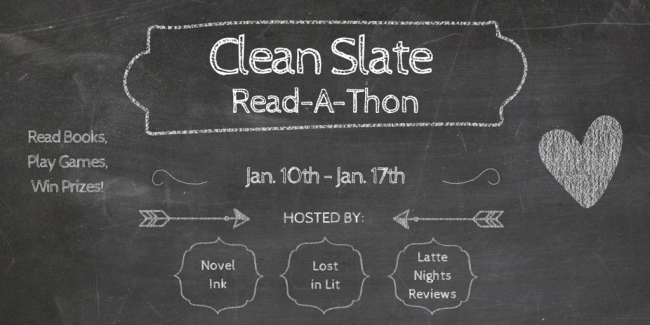 SO. Since I have read a few books in a row for this read-a-thon, I decided to do mini reviews for them. So here are my reviews for Made You Up, The Anatomical Shape of a Heart & Hellhole!
Made You Up
by
Francesca Zappia
Published on
May 19th 2015
by
Greenwillow Books
Genres:
Contemporary
,
Romance
Format:
eARC
Source:
Edelweiss
Goodreads
Also by this author:
Eliza And Her Monsters
Reality, it turns out, is often not what you perceive it to be—sometimes, there really is someone out to get you. Made You Up tells the story of Alex, a high school senior unable to tell the difference between real life and delusion. This is a compelling and provoking literary debut that will appeal to fans of Wes Anderson, Silver Linings Playbook, and Liar.

Alex fights a daily battle to figure out the difference between reality and delusion. Armed with a take-no-prisoners attitude, her camera, a Magic 8-Ball, and her only ally (her little sister), Alex wages a war against her schizophrenia, determined to stay sane long enough to get into college. She's pretty optimistic about her chances until classes begin, and she runs into Miles. Didn't she imagine him? Before she knows it, Alex is making friends, going to parties, falling in love, and experiencing all the usual rites of passage for teenagers. But Alex is used to being crazy. She's not prepared for normal.

Funny, provoking, and ultimately moving, this debut novel featuring the quintessential unreliable narrator will have readers turning the pages and trying to figure out what is real and what is made up.

OH MY HEART! Why didn't I read this sooner? I'm so stupid really. Okay, so I'm going to keep this short and sweet, because it doesn't matter how much I say about this book. It matters what I say and if you haven't read this book yet, I hope that what I said convinced you.
Made You Up is a wonderfully diverse book that touches upon mental health issues. This is something particularly hard to write about because it's very easy to get it wrong. And if you get it wrong, the whole book falls apart. Luckily this one didn't fail. Everything was handled so perfectly that it's hard for me to believe that this is a debut novel. I mean, let that sink in for a moment. This wonderful and amazing book is a debut. Really now. To say I'm eager to see what this author brings us next is an understatement.
My favorite part about this novel is not its diversity however. It's the characters. They were so very real and I loved them all so very much! Alex was an amazing protagonist and I loved her so much. She brought so much humor to this book, which I didn't expect going into it. I can't even describe how awesome she is, really. Of course I loved the side characters too. Art, Jetta, the triplets, Tucker,… All of them. So much love! But my favorite character, next to Alex, is Miles. I loved him from the start. So freaking much. And I get why some would hate him, but I didn't. It's because of these characters that I got so many feels. SO MANY FEELS. And the romance. THE ROMANCE. Ahh it's a ship for the ages, people.
Oops, not very short… Oh well. If you haven't read this book yet… WHAT ARE YOU EVEN DOING WITH YOUR LIFE? Go read it. NOW. Don't look at me like that. Go read it.
The Anatomical Shape of a Heart
by
Jenn Bennett
Published on
November 3rd 2015
by
Feiwel & Friends
Genres:
Young Adult
,
Contemporary
,
Romance
Format:
eBook
Source:
Purchased
Goodreads
Also by this author:
Alex, Approximately
Beatrix Adams knows exactly how she's spending the summer before her senior year. Determined to follow in Da Vinci's footsteps, she's ready to tackle the one thing that will give her an advantage in a museum-sponsored scholarship contest: drawing actual cadavers. But when she tries to sneak her way into the hospital's Willed Body program and misses the last metro train home, she meets a boy who turns her summer plans upside down.

Jack is charming, wildly attractive, and possibly one of San Francisco's most notorious graffiti artists. On midnight buses and city rooftops, Beatrix begins to see who Jack really is—and tries to uncover what he's hiding that leaves him so wounded. But will these secrets come back to haunt him? Or will the skeletons in her family's closet tear them apart?
I picked up this book because it was one of my lovely co-blogger Rachel's favorite reads of last year. That, and I always like a good contemporary and outside of Rachel, most of the other reviews I'd seen were also very positive. Did I love it? Well… I really enjoyed it, but I didn't quite love it.
I was really loving it during the first half. I shipped Bex and Jack a whole lot and I loved them and the other characters and it was kind of really funny too. I liked the writing and the way the story was developing, but then after the 60% mark, things went a bit downhill for me. I'll explain to you without giving away any spoilers, but please, don't hate me for this, okay? I know a lot of you really loved this one, especially you Rachel. So… Sorry?
Okay first, the drama. It wasn't that bad, and it actually kind of made sense, but it was blown out of proportion a bit. Especially it felt like everything was resolved pretty fast and easy at the end. Next was, and please don't shoot me for this, the romance. Yes, I shipped them a whole lot in the beginning and loved how it was developing, but then suddenly it went WAY too fast for me. I think this is the first YA book by this author, right? I really noticed that because things got steamy pretty fast right after the first kiss, and it just didn't work for me. Up until that point I was so totally for them, but after that kiss I wasn't really. The things they said all of a sudden were very cheesy and not natural and yeah… It became a bit too new adult-ish for me.
So yeah, I really loved this book up until somewhere around the 60% point. I still liked it after that, but it didn't work for me personally. I would recommend this book to fans of contemporary romance because clearly I'm a tiny bit of a black sheep with this one.
Hellhole
by
Gina Damico
Published on
January 6th 2015
by
HMH Books for Young Readers
Genres:
Young Adult
,
Paranormal
,
Horror
Format:
eBook
Source:
Purchased
Goodreads
Also by this author:
Croak
A devil is a bad influence . . .

There was a time when geeky, squeaky-clean Max Kilgore would never lie or steal or even think about murder. Then he accidentally unearths a devil, and Max's choices are no longer his own. The big red guy has a penchant for couch surfing and junk food—and you should never underestimate evil on a sugar high.

With the help of Lore, a former goth girl who knows a thing or two about the dark side, Max is racing against the clock to get rid of the houseguest from hell before time, and all the Flamin' Hot Cheetos this side of the fiery abyss, run out.

Though Croak was my first Gina Damico book, I was first introduced to her when I came across Hellhole before it was published. Friends of mine had already read this one and loved it so I decided to try out Croak and I loved it! It was so funny and awesome, and I knew I had to read Hellhole too. And I finally did and I loved it. Though maybe not quite as much as Croak.
While the humor and awesomeness is still present in this book, it's a bit more feels-y than Croak was. There are some very sad and tearjerking scenes in this one and I did not see that coming! I did like that though. Truly, this book was awesome. I laughed out loud a lot. Max was awesome on so many levels and he grew so much in this book and I felt really bad for the stuff he had to go through. I rooted for him. I also loved Burg even though he was kind of an asshole. Then again, he is Satan, so…
The only thing that brought this book down for me personally was the romance, a bit. It was good, don't get me wrong! I shipped it. But it felt a bit unnecessary at times. And the end went a bit fast too. All of a sudden everything was resolved and it ended, and I was left with a few questions about what happened to certain characters. But that's a nitpick really. This book was all kinds of awesome and if you want a fun, kind of really hilarious book with same great unexpected feels, you might wanna pick this one up. Just sayin.