Simon vs the Homo Sapiens Agenda
by
Becky Albertalli
Published on
April 7th 2015
by
Balzer + Bray
Genres:
Contemporary
,
LGBT
,
Romance
,
Young Adult
Format:
eARC
Source:
Edelweiss
Amazon
|
Goodreads
Also by this author:
Simon vs. the Homo Sapiens Agenda
,
Simon VS the Homo Sapiens Agenda
,
The Upside of Unrequited
,
Leah On The Offbeat
Sixteen-year-old and not-so-openly gay Simon Spier prefers to save his drama for the school musical. But when an email falls into the wrong hands, his secret is at risk of being thrust into the spotlight. Now Simon is actually being blackmailed: if he doesn't play wingman for class clown Martin, his sexual identity will become everyone's business. Worse, the privacy of Blue, the pen name of the boy he's been emailing, will be compromised.

With some messy dynamics emerging in his once tight-knit group of friends, and his email correspondence with Blue growing more flirtatious every day, Simon's junior year has suddenly gotten all kinds of complicated. Now, change-averse Simon has to find a way to step out of his comfort zone before he's pushed out—without alienating his friends, compromising himself, or fumbling a shot at happiness with the most confusing, adorable guy he's never met.
I received this book for free from the publisher or author in exchange for an honest review.
This does not affect my opinion of the book or the content of my review.

Oh my god this was all kinds of adorable! I loved it so much! And it was the perfect way to kick off the new year with. Guys, please. Read this, you have to. You really, really do.
Simon vs. the Homo Sapiens Agenda is about Simon who is not-so-openly gay. When an email falls into the wrong hands, he fears everyone will know his secret. But he's actually being blackmailed. He has to be the wing-man for class clown Martin or everyone will know that he's gay. And normally Simon wouldn't care that much about that, if it weren't for Blue, the pen name of the boy he's been e-mailing.
I don't even understand why I skipped this book when it dropped on Edelweiss. Normally I jump on these kinds of books so fast you'd think it was a ring and I a weird little creature clinging onto it for dear life. But I did skip over it. And I'm just about as mad at myself as I can be at the moment. First of all, this is a Young Adult LGBT book about a gay main character. I love those books and I need more of them! Seriously! Please authors, write more of these books! Second, it's a light, swoony, funny, kind-of-emotional-but-not-too-much contemporary book, which I also love a lot. So why did I not pick it up until I saw some of my bloggy friends rave about it like crazy? I don't even understand myself anymore.
This was so freaking adorable guys. Seriously, I'm not sure this amount of adorableness and cuteness is allowed. Also, you'd expect his book to be a bit predictable, but it's not. Seriously. The identity of Blue ended up being a big surprise in the end. So amazingly sweet though. For reals. The romance in this book is to die for and I literally almost did a few times. Of anticipation. So much tension and build-up and it pays off, it does. I want more about this couple. Give me another book please!
The characters in this book are fantastic. Obviously I love Simon's friends. Abby, Nick, Leah,… They're all awesome! But I looooove Simon! He's so sweet and kind and generous and cute and more. I love him so much. And I loved Blue and who he ended up being for real. He's perfect for Simon and again, I need more about these two please! I got all the Klaine feels from these two.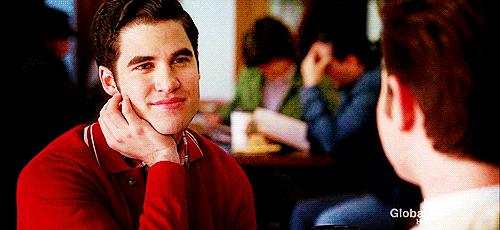 Simon vs The Homo Sapiens Agenda is the most adorable and cute book I ever read and it's now my favorite book of all time. Other contemporary books will have a hard time topping this one. I highly recommend it because it's awesome. And did I mention it's adorable?