Highly Illogical Behavior
by
John Corey Whaley
Published on
May 10th 2016
by
Dial Books
Genres:
Young Adult
,
Contemporary
Format:
eBook
Source:
Purchased
Amazon
|
Goodreads
Also by this author:
Highly Illogical Behavior
,
Highly Illogical Behaviour
Sixteen-year-old Solomon is agoraphobic. He hasn't left the house in three years, which is fine by him.

Ambitious Lisa desperately wants to get into the second-best psychology program for college (she's being realistic). But how can she prove she deserves a spot there?

Solomon is the answer.

Determined to "fix" Sol, Lisa thrusts herself into his life, introducing him to her charming boyfriend Clark and confiding her fears in him. Soon, all three teens are far closer than they thought they'd be, and when their facades fall down, their friendships threaten to collapse, as well.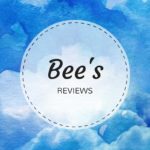 So after finishing Highly Illogical Behavior I realize how stupid I am for not having read a book by this author before. Because this book was freaking fantastic and I loved it so much I can barely stand it.
I fell in love with this book immediately, to be honest. The writing style just hooked me right away. Usually it's very hard for me to connect with a character when the book is written in 3rd person POV, this not in this book. And I applaud John Corey Whaley for that. Now I am 1000000% convinced I have to read all his books of ever. Because HI DID I MENTION I LOVED THIS BOOK YET? I'm sorry, it's been a while since I was this ecstatic about a book so I must flail. Anyway, so before I go over to the rest, I have to mention that I loved how nerdy it was with its (mostly) Star Trek references (most of which I got thanks to The Big Bang Theory, hah). Also, this book was surprisingly funny. Though I do think Solomon's last chapter was a tiny bit rushed.
So yes, the writing was obviously amazing. But the story was too! I mean, really! Such a great story and I loved how Solomon's mental illness was handled in this book. I can't say too much without spoiling so I'll just say you have to read this book and find out for ourself. Speaking of Solomon, I loved him instantly. Is it a coincidence that he's one of many gay male protagonist I end up adoring to bits? Probably not and I'm not even sorry. I have a weakness for them, I think. Again, not sorry. Not for one bit. Sol was added to my "favorite characters"-list when I was about 35% into the book. I also adored his parents and grandmother, who were so amazingly supportive. Sol's relationship with each of them was so beautiful and I loved it. I also adored Clark a whole lot and I liked Lisa, though I never grew to love her. I just didn't agree with her motivations and choices throughout the book and never really connected to her. Though that didn't take away from my enjoyment of the book.
All in all, I think it's pretty obvious that you should read this. It's… literally all the positive words you can think of, because everything was handled so perfectly. So yes. Go read Highly Illogical Behavior. Now!