The Great American Whatever
by
Tim Federle
Published on
March 29th 2016
by
Simon & Schuster Books for Young Readers
Genres:
Young Adult
,
Contemporary
,
LGBT
Format:
eBook
Source:
Purchased
Amazon
|
Goodreads
Also by this author:
Better Nate Than Ever
Quinn Roberts is a sixteen-year-old smart aleck and Hollywood hopeful whose only worry used to be writing convincing dialogue for the movies he made with his sister Annabeth. Of course, that was all before—before Quinn stopped going to school, before his mom started sleeping on the sofa…and before Annabeth was killed in a car accident.

Enter Geoff, Quinn's best friend who insists it's time that Quinn came out—at least from hibernation. One haircut later, Geoff drags Quinn to his first college party, where instead of nursing his pain, he meets a guy—a hot one—and falls hard. What follows is an upside-down week in which Quinn begins imagining his future as a screenplay that might actually have a happily-ever-after ending—if, that is, he can finally step back into the starring role of his own life story.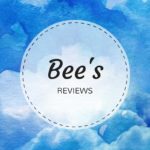 This is Tim Federle's first YA book and it's fantastic. Just wanted to mention that right away. I love Tim Federle's books. I've read two so far (still haven't gotten to Five Six Seven Nate, sorry!) and both I loved. And you know what, I'm going to add this author to my author auto-buy list. There. Now let's talk about this book a bit, shall we?
The writing in this book is perfect for me. I just loved Quinn's voice. There was a lot of humor and I laughed a lot reading this, which I liked. Because this story could have been so depressing and I would've enjoyed it a lot less if it were. I loved the 4th-wall-breaking in the narration. I always love that, because it's funny and reminds me of Deadpool, who is awesome. There are also a few short snippets in screenplay form and I loved that too because it added a lot to the story and Quinn's character. Honestly, there are SO many quotable lines in this book. So go read it because it would be rude to just copy & paste the whole book in my review. Yes, of course I loved the story itself too. Why wouldn't I?
But, like is usually the case for me, it's the characters and their relations that stand out to me. Characters can, for me at least, make or break a story. I need to love them and connect with them and root for them. And I did all of that with the set of characters in this story. I loved Quinn's mom. I loved Geoff, Quinn's best friend. I loved their relationships with Quinn. Quinn and his mom have such a beautiful relationship and it was so nice to read about a teenage boy that genuinly loves his mom. I loved the bromance between Geoff and Quinn. Their friendship is so great and I loved the two of them together.
So yes, I love Quinn. So much so that I'm adding him to my favorite characters list. I love his humor. I love his voice, his love for old movies,… I just love his entire personality and I really felt for him and I wanted to jump into the book and give him a hug. I love how he deals with his sister's death and how realistic it felt. Really, I just want him as my friend. There's a sorta kinda romance with a guy named Amir but I didn't get into that completely. It never felt like a real romance. But that's okay, because the romance was just about the last thing that mattered in this book.
So should you read this book? Hell yes you do. The Great American Whatever is a funny and touching story that contemporary fans absolutely must read.