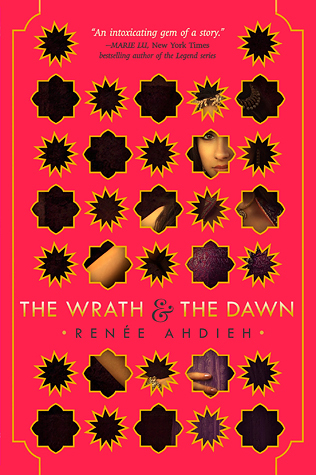 The Wrath and the Dawn
by
Renée Ahdieh
Series:
The Wrath and the Dawn #1
Pages:
388
Published on
May 12th 2015
by
G.P. Putnam's Sons Books for Young Readers
Genres:
Romance
,
Young Adult
Format:
Audiobook
Narrator:
Ariana Delawari
Length:
10 hrs and 38 mins
Source:
Purchased for Audible
Goodreads
Also by this author:
The Beautiful (The Beautiful, #1)
One Life to One Dawn.
In a land ruled by a murderous boy-king, each dawn brings heartache to a new family. Khalid, the eighteen-year-old Caliph of Khorasan, is a monster. Each night he takes a new bride only to have a silk cord wrapped around her throat come morning. When sixteen-year-old Shahrzad's dearest friend falls victim to Khalid, Shahrzad vows vengeance and volunteers to be his next bride. Shahrzad is determined not only to stay alive, but to end the caliph's reign of terror once and for all.
Night after night, Shahrzad beguiles Khalid, weaving stories that enchant, ensuring her survival, though she knows each dawn could be her last. But something she never expected begins to happen: Khalid is nothing like what she'd imagined him to be. This monster is a boy with a tormented heart. Incredibly, Shahrzad finds herself falling in love. How is this possible? It's an unforgivable betrayal. Still, Shahrzad has come to understand all is not as it seems in this palace of marble and stone. She resolves to uncover whatever secrets lurk and, despite her love, be ready to take Khalid's life as retribution for the many lives he's stolen. Can their love survive this world of stories and secrets?
Inspired by A Thousand and One Nights, The Wrath and the Dawn is a sumptuous and enthralling read from beginning to end.

Just wow!  The Wrath and the Dawn was an reading amazing experience. I kind of feel bad that I took so long to write this review. I'm sure that by now you all know about this gem. Right?
Without a doubt the things that I loved the most were the writing and the characterization.  Ahdieh's writing is lyrical, enthralling, thought provoking, and breathtaking in its beauty.  Honestly, the prose contained within the book was just impressively sweeping.
As you know, The Wrath and the Dawn is a retelling of A Thousand and One Nights.  We don't quite make it that far in this installment of the series and also, the book doesn't concentrate on the storytelling that indeed, serves as an excuse for Shahrzad's continued existence.
"You are not weak. You are not indecisive. You are strong. Fierce. Capable beyond measure."
Shahrzad is one of the strongest characters I've read about lately.  She's fearless or at least tries to project that imagine. She volunteers to be Khalid's wife with a plan in place, but knowing that it is very likely that she will not survive.  She wants avenge the death of her best friend, one of Khalid's previous wives.
Shazi is beautiful, smart, brave, a force to be reckoned with.  She was born to be a queen and has the political savvy to get her where she needs to be.  Khalid is young but he's had a very unhappy life.  He hides behind a wall of his own making in order to preserve his strength and his heart intact.  In order to be able to do what must be done.  I really liked him.
"You honestly expect me to breathe in a world without air?"
As expected, appearances are deceiving and Khalid turns out to be very different from what Shazi expected.  The romance is slow burning, but believable and very sweet.  I wanted more. More romance, more time for them to be together.
"When she wound her fingers in his hair to draw her body against his, he stilled for breath, and she knew, as he knew, that they were lost. Lost forever. In this kiss. This kiss that would change everything."
I felt that Tariq, Shazi's previous boyfriend, was conceited and misguided.  I don't believe that he knew what he was doing. He didn't have any altruistic motives, expect getting back her Shazi, even when she's a married woman now.  There is a hint of magic that Shazi's father uncovers and the indication that she has it as well.
"I love you, Shahrzad al-Khayzuran. There is nothing I would not do for you. Nothing I would not consider if it meant keeping you safe. The world itself should fear me if it stands between us."
The ending was heartbreaking and I really hope that Khalid and Shazi are not made to be apart for the whole of the next book.  I loved this one !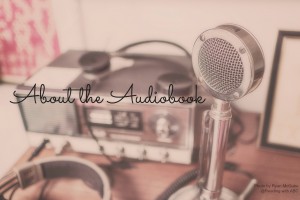 I really appreciate Ariana Delawari's narration because I would had never been able to pronounce the names and places properly.  Delawari's reading gave emphasis to the pace and made this poetic gem even more lyrical for me.  The narration was very heartfelt and full of emotion. She did a great job!