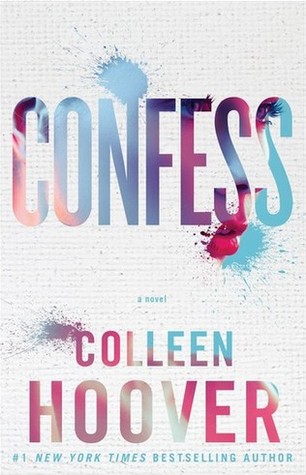 Confess
by
Colleen Hoover
Published on
March 10th, 2015
by
Atria Books
Genres:
Contemporary
,
New Adult
,
Romance
Format:
Audiobook
Narrator:
Elizabeth Louise
,
Sebastian York
Length:
7 hours and 50 minutes
Source:
Purchased for Audible
Amazon
|
B&N
|
BookDepository
|
Goodreads
Also by this author:
This Girl
,
Hopeless
,
Slammed
,
Maybe Someday
,
Ugly Love
Auburn Reed has her entire life mapped out. Her goals are in sight and there's no room for mistakes. But when she walks into a Dallas art studio in search of a job, she doesn't expect to find a deep attraction to the enigmatic artist who works there, Owen Gentry.

For once, Auburn takes a risk and puts her heart in control, only to discover Owen is keeping major secrets from coming out. The magnitude of his past threatens to destroy everything important to Auburn, and the only way to get her life back on track is to cut Owen out of it.

The last thing Owen wants is to lose Auburn, but he can't seem to convince her that truth is sometimes as subjective as art. All he would have to do to save their relationship is confess. But in this case, the confession could be much more destructive than the actual sin…
I have yet to read a book by Hoover that I didn't like and Confess is not the exception. It is a little different to her other books, but not less wonderful.
I apologize right now for the vague aspects of this review, but there is a fine line that you need to cross yourself and I don't want to spoil it for you.  The synopsis leaves a LOT to the imagination and honestly I'm struggling on what I CAN tell you in this review.
"I'm afraid if I listen to my heart once, I'll never figure out how to ignore it again."
Auburn fell in love at a very young age and it had a tragic ending (vague enough for ya?)  Years later, she moves to Texas with a very specific plan in place.  It is at this point in her life that she meets Owen by chance.  He's a budding, your and talented artist that uses confessions people leave at his door as inspiration for his paintings.
"Selflessness. It should be the basis of every relationship. If a person truly cares about you, they'll get more pleasure from the way they make you feel, rather than the way you make them feel."
Auburn is so… young.  I'm not sure how to describe her, but she has been raised without her parents support and made to feel unworthy and worthless for a big part of her vulnerable teenage years.  I know that is the root cause for her decisions, behavior and desire to please others.  She is afraid to displease others and in turn creates ways in her mind to justify injustice toward her.  This drove me crazy! I understand it, but I wanted to scream at her sometimes.
On the other hand, Owen was mature beyond his years. He is no stranger to heartache either, but he has had a lot of time to deal with all his problems in the best way he knew how.  The relationship between Owen and Auburn burned hot very fast.  I understand why and you will too when you reach the ending of the book!
"Some secrets should never turn into confessions. I know that better than anyone."
Lydia was such a horrible human being that pray on Auburn's vulnerability and ignorance of the world.  I have no idea why Auburn's parents weren't more involved in her life.  Trey was awful too!  Such a a-hole, such condescending manipulator!
All the confessions in the book are true. Some are sweet, some are horrific, and some are heartbreaking.  It is amazing how Hoover created a book about confessions that are turned into art.  Such an original idea within a book that is riddle with (I'm sad to report), a few clichés.  Needless to say, Hoover writing is a compelling and beautiful as always, If you haven't read any of her books, I highly recommend that you start right away 🙂
Overall, Confess was a great example of what makes Hoover one of the best NA writers out there. It is sweet, intense, beautiful and so much more.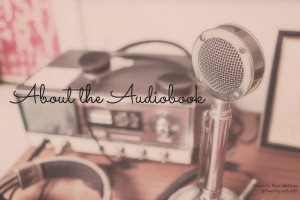 About the audiobook:  I listened to two books narrated by Elizabeth Louise (Burying Water and Clipped Wings) and I really enjoy her acting.  She has a unique voice that it's easy to listen to.  Confess is my first book narrated by Sebastian York and I loved him.  I always love when audiobooks are made with such care and with dual narrators when there are dual POVs.  Great job!