This is a survey created by Jamie from The Perpetual Page-Turner that I've done the last few years
Number Of Books You Read: 77 (but I might finish one more this week)
Number of Re-Reads: 3
Genre You Read The Most From: Fantasy!
1. Best Book You Read In 2015?
The Immortal Heights by Sherry Thomas
2. Book You Were Excited About & Thought You Were Going To Love More But Didn't?

Confess by Colleen Hoover – I did liked it, but somehow I was expecting more from this book.
3. Most surprising (in a good way or bad way) book you read?  
The Glass Sentence by S.E. Grove – I listen to the audiobook for this book because Kelley from Oh the Books! loved it so much.  It is such an unique premise and a intricate plot and I loved it 🙂
4. Book You "Pushed" The Most People To Read (And They Did)?
I'm not sure people pay any attention to me, but I did recommended a lot Sherry Thomas' Elemental trilogy.  Seriously, go read it!
5. Best series you started in 2015? Best Sequel of 2015? Best Series Ender of 2015?
Started: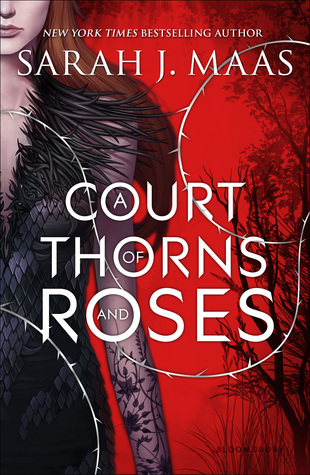 A Court of Thorns and Roses by Sarah J. Maas – Another hit for Maas! Beauty and the Beast retellings are always a must for me and it has fey too!
Sequel:
The Golden Son by Pierce Brown – WOW! This series is something else! I cannot wait for the last book…
Ender: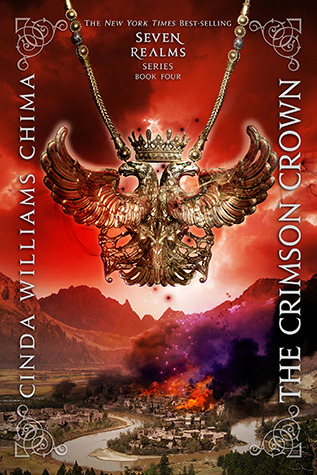 The Crimson Crown by Cinda Williams Chima – Granted that I read the whole series this year, but what a journey!  Absolutely amazing.
6. Favorite new author you discovered in 2015?
Juliet Marillier! She writes fantasy for adults and YA and I read the first two books of her Blackthorn and Grim series and they are epic.
7. Best book from a genre you don't typically read/was out of your comfort zone?
 
I haven't been very adventurous this year, but I did read Lost Angeles which is an adult urban fantasy and it was awesome! Actually, I don't think I've read anything like this before.
8. Most action-packed/thrilling/unputdownable book of the year?
 
Strange Skies by Kristi Helving was a non-stop-action-packed sci-fi for sure!
9. Book You Read In 2015 That You Are Most Likely To Re-Read Next Year?

I read Radiance by Grace Draven a few years ago and now I'm listening to the audibook. And you know what?  It's even better the second time!
10. Favorite cover of a book you read in 2015?

Six of Crows by Leigh Bardugo – Not only the cover, but the whole book is beautiful!
11. Most memorable character of 2015?
The Burning Sky by Sherry Thomas – Titus is by far one of my favorite male characters ever!
12. Most beautifully written book read in 2015?

The Wrath & the Dawn by Renée Ahdieh – Ahdieh's writing is lyrical, enthralling, thought provoking, and breathtaking in its beauty.  Honestly, the prose contained within the book was just impressively sweeping.
13. Most Thought-Provoking/ Life-Changing Book of 2015?

How would you live your life if you were allergic to everything?  That is the question this amazing book tries to answer.
14. Book you can't believe you waited UNTIL 2015 to finally read? 

Honestly, what was I thinking?! Awesome series!!!
15. Favorite Passage/Quote From A Book You Read In 2015?
"I love you, Shahrzad al-Khayzuran. There is nothing I would not do for you. Nothing I would not consider if it meant keeping you safe. The world itself should fear me if it stands between us."
– From The Wrath & the Dawn by Renée Ahdieh
16. Shortest & Longest Book You Read In 2015?
Shortest: (that is not a short story or novella)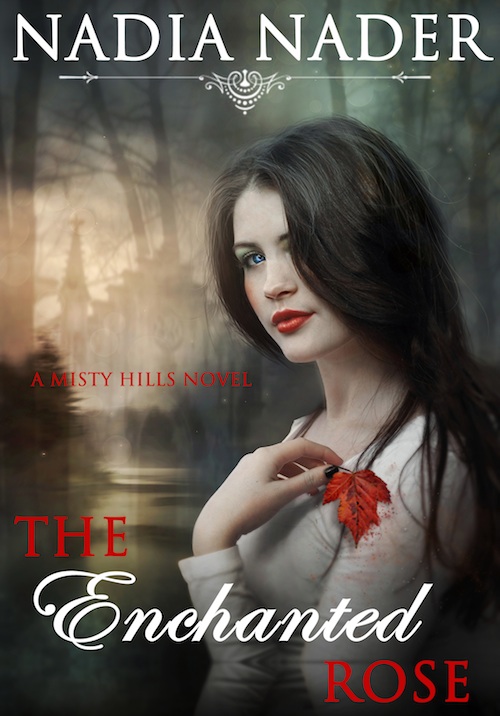 The Enchanted Rose by Nadia Nader
Longest: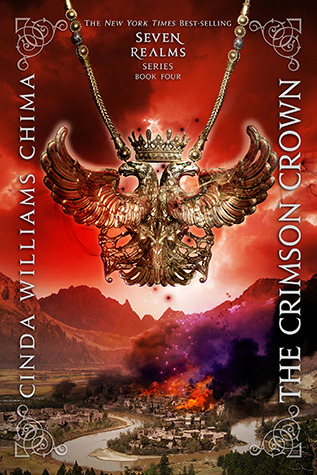 The Crimson Crown by Cinda Williams Chima – worth every single word!
17. Book That Shocked You The Most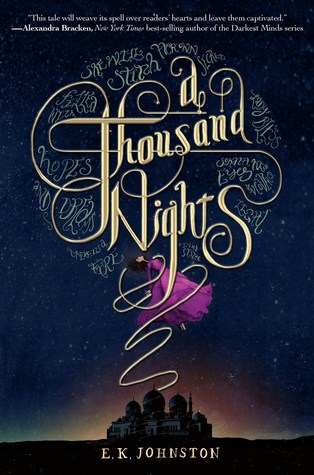 I'm not sure it's exactly "shocking", but A Thousand Nights by E.K. Johnston it's certainly different and more than a bit strange
18. OTP OF THE YEAR (you will go down with this ship!)
Brishen and Ildiko from Radiance by Grace Draven are such a great couple!  The one true paring!
19. Favorite Non-Romantic Relationship Of The Year
The characters from Prudence by Gail Carriger are all a hoot!  From Akeldama, Pru's adopted vampire father to her best friend Prim, they are all so funny and good to each other 🙂
20. Favorite Book You Read in 2015 From An Author You've Read Previously
In and Bone by Rachel Caine  was a very interesting, original, steampunky, mysterious, trilling read.
21. Best Book You Read In 2015 That You Read Based SOLELY On A Recommendation From Somebody Else/Peer Pressure:
I have a lot of these since I have very pushy friends!  No, not really, but I do tend to listen to my blogger friends and their recommendations.  I think Lark Rising by Sandra Waugh is one of those. Thanks Alyssa!
22. Newest fictional crush from a book you read in 2015?
 Kaz from Six of Crows is a complex and not nice character, but somehow I really loved him 🙂
23. Best 2015 debut you read?
Hello? by Liza Wiemer (it's her first fiction book) is A story of loss, love, redemption, pain, abuse, fate, strength, friendship, hope and a lot more.
24. Best Worldbuilding/Most Vivid Setting You Read This Year?
This award can go to many books since I read a LOT of fantasy this year.  The Covenant of Muirwood series takes place in a different world, with a different religion, and different settings, from mountains, forests and abbeys to castles and prisons; it's all vivid and quite amazing.
25. Book That Put A Smile On Your Face/Was The Most FUN To Read?

Trouble is a Friend of Mine was so funny! Not the most original story line, but a great reading experience regardless.
26. Book That Made You Cry Or Nearly Cry in 2015?
The ending of Golden Son made me cry! It's not fair!!
27. Hidden Gem Of The Year?
I feel like The Paper Magician trilogy by Charlie N. Holmberg is a misunderstood series.  I love the world building, the magic, and the relationship between Ceony and Emery.
28. Book That Crushed Your Soul?
They made me cry for different reasons!
29. Most Unique Book You Read In 2015?

Uprooted  by Naomi Novik fills the bill to the tee!  There is magic, an original story, wondrous lyrical writing, a fantastic world building, and great characters.
30. Book That Made You The Most Mad (doesn't necessarily mean you didn't like it)?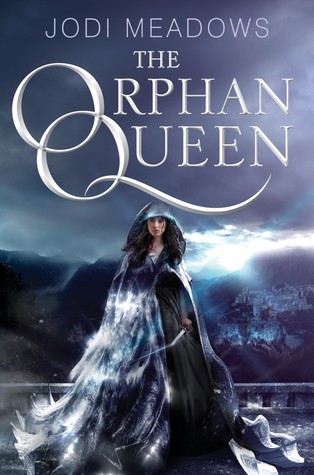 I LOVED this book but the cliffhanger was a killer!
If you've followed the survey you know that it's longer than this, but I just ran out of juice!  Sorry guys
🙁
This giveaway is for any ONE book that I will mention in last weeks of Top 10 of 2015 plus a this post.  The giveaway is International as long as The Book Depository delivers to you.  I will send the prize from TBD or Amazon, depending on where the winner lives.  For all other rules, please see my Policies page.
I'm an avid reader (since I learned to read at age four) and a book blogger (since May, 2011).I read mostly YA, but I also read romance, new adult and some middle grade.

Born in Puerto Rico, hola :), military wife for 22-years, and mother of three boys.I work full time doing something else that I love (sadly I don't get paid for reading!)