I'm incredibly grateful to all of my contributors and guest reviewers. It keeps Quite The Novel Idea running with great reviews, different content and points of view. Thank you all 🙂
Effie
~ Currently 26-years-old.
~ I was born on Friday the 13th, which according to ancient superstition makes me a bonafide Witch! Beware of my Spells and Curses!!! *cackles*
~ I am completely in love with books (no duh), which means I read … a lot.
~ As shocking as it might be, I am also a very passionate Nintendo 3DS Pokémon Shiny Hunter. (Basically I just play the game, walk around and try to find Pokémon that sparkle. YES, SPARKLES!)
~ I am a Lifetime Member of Star Stable. Because horses are my favourite animals and this way I can still ride horses (even if it's only in the virtual world now).
~ I am asexual, and yes people, we do exist.
~ I work full-time as a train conductor for the Belgian NMBS company.
~ I am severely allergic to pain. Can't stand it, don't like it and avoid it at all costs. Seriously, I'm such a baby when it comes to pain. It's the biggest reason why I don't have any piercings or tattoos. (even though I would LOVE a tattoo)
~ Anime is also one of my things. I love, love, love, love anime. My favourite animes of all time are : Naruto, Naruto Shippuuden, Seven Deadly Sins, Vampire Knight, D.N.Angel, Fairy Tail and the original Gundam Wings.
~ I go coco bananas for food. Feed me good food and you have a friend for life. Though I admit I'm a bit picky about food. Just for the record: good meat and sugar DO NOT MIX in my book. NO matter what my American friends say. 😛
~ I used to HATE eating cooked, boiled or steamed veggies. Now I'm slowly but surely learning to eat them again. Slooooooowly…
~ My best friend in the whole wide world, who loves me just for being the nutcase that I am, is also one of the owners of this blog. Yes, I am talking about you, Bee.
~ I have a big weakness for movies. Especially for Marvel and Disney live-action movies. In fact anything Disney is LIFE!
~ Don't have any particular taste in music. I listen to about everything, except Shlager and full-on rap songs.
~ My current favourite song is Dear Future Husband by Meghan Trainor.
~ When it comes to my taste in books, I prefer to read Young Adult and New Adult fantasy books. I adore Fantasy books especially, don't care what it is about, as long as it's fantasy I'll give it a try!
~ I have almost zero interest in most things female, like doing my hair, make-up and/or fashion dress-up. The closest I'll get to dress-up and make-up is when I cosplay or see a Disney princess dress.
~ Almost forgot, I also write my own stories in my free time. I used to have a contract with a small publishing house in the Netherlands, but certain things happened and now I'm very leery of publishing houses of any kind.
Cam
My name's Cam. A small time poet with a passion for reading, and spicy food. I'm a blogger at Camillea Reads (www.camilleareads.wordpress.com). When I'm not writing, I'm working hard at my graduate studies for my MA in Sociology.
My love for books began with Enid Blyton whose stories also inspired the writer in me. I have a soft spot for classic books. You'll find that I'm participating in The Classic Books Challenge where I aim to read 50 classic books before 2021. As a poet, I've been published in various online journals and have three self published chapbooks.
Thanks to Mister I've recently also kindled a love for fantasy books, beginning with the Wheel of Time series. Through blogs and bookstagram, I've discovered Young Adult novels. I try to advocate as much as I can for indie books that I believe deserve more attention while the same time trying to read as diversely as possible.
I aspire to someday own a teacup dragon called Taboo, and Belle's library, and to have a published novel.
Find me on instagram (www.instagram.com/biblio.khaleesi), Goodreads (www.goodreads.com/camillea), and Twitter (www.twitter.com/camillea)
Kim
Hi, I'm Kim! I'm a Chinese 20-year-old AB Psychology and BS Advertising Management student in the Philippines! I've been reading books since I was in fourth grade, although believe it or not, I hated reading before then. I love reading YA novels, and my favorite genre is Contemporary. I used to not like Fantasy, but after reading Throne of Glass, I am a changed person. 😉 Here are 10 random fast facts about me:
I was born on November 23rd, 1996, and I'm pretty sure I'm a Valentines baby
Aside from book blogging, I also love bullet journalling! In fact, I have an Instagram account just for that!
I also have my own blog over at Divergent Gryffindor!
Other than that, I love doing various arts and crafts, crocheting, watching movies, binge eating, and sleeping!
In school, I joined two organization. One is a socio-civic organization with various volunteer works, and the other is a student cooperative with printing services and the likes.
I hate cinnamon and carrots with a passion, as in I'm now an expert at determining if cinnamon is part of the ingredients, and I can separate carrots from any food without sweating.
I'm more of a salty/savory person than sweet/pastries person when it comes to food.
One of my dreams is to do all these at the same time: Become a practicing licensed child psychologist while doing freelance advertising works, as well as having my own planner published and out in the market. Phew, even I grew out of breath just typing that!
These are the countries that I want to visit the most: Egypt, Greece, Germany, Switzerland, and The Netherlands. I've been to the last three but I feel like they're too beautiful and I would need to visit again.
Liza
My name is Elizabeth and I was born and raised in Puerto Rico.  Yes, you guessed right, my first language is Spanish.  I have been living in the United States for over 22 years, since the Love of My Life joined the military (so don't worry I am fully bilingual by now.)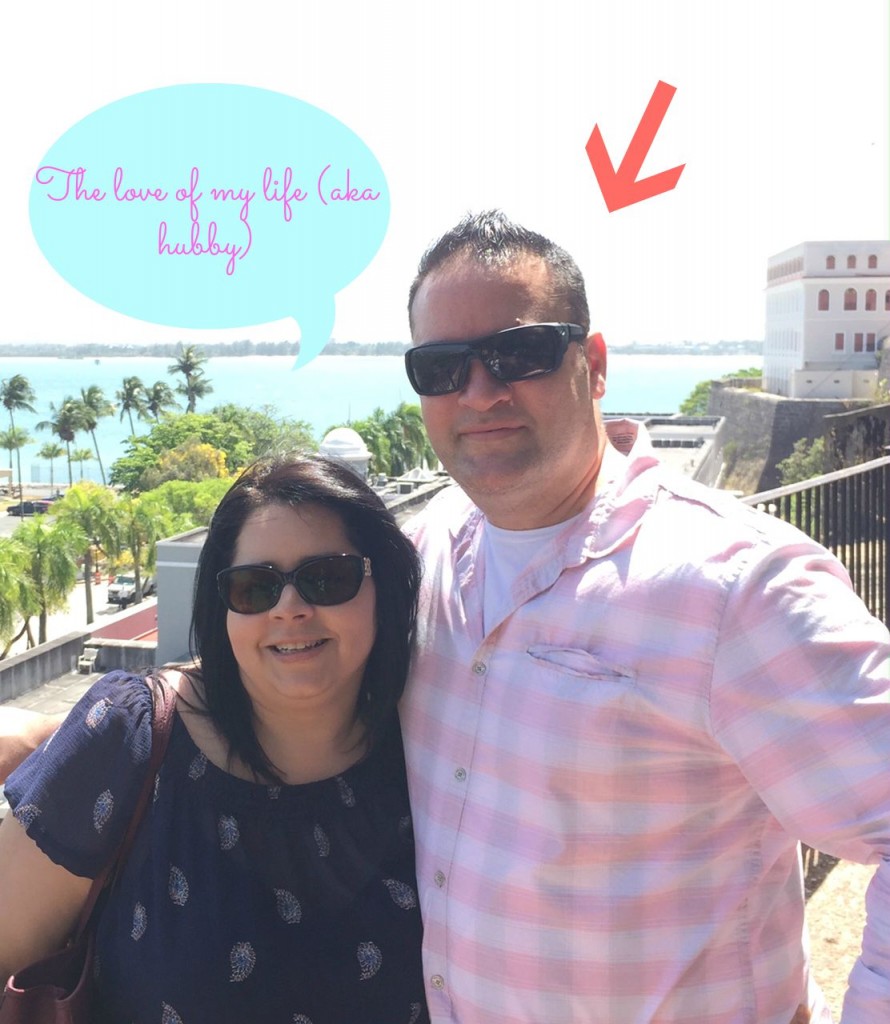 We have three wonderful boys:
A – is in his third year of college
B – is a senior in high school 
C – is in seventh grade 
Yes, my children's names actually start with one of the first three letter of the alphabet, and I refer to them by A, B and C in my blog.
I do work full-time doing something that I also love, related to Health Information Management.  I have a busy life… but I still find time to read (who need to sleep, right?)

Besides working, being a mom of three, a wife, reading and keeping up with the blog, I also love to bake and entertain. 
I also enjoy scrapbooking type of crafts, mainly bookmarks and greeting cards. See?
Meet Cooky and Candi!  Cooky is a Yorkie and she's two years old.  Candi just turned one year in January (2017), she's a morkie and very playful.
Want to Find Me?
Email – readingwabc(at)gmail(dot)com
Goodreads – 584 friends
Pinterest – 1,290 followers
Instagram – 445
Facebook (personal)
Do you want to review here?  Send us an email or fill out this Contact form!
Save